A Frenchman inherited a mansion in Normandy from his deceased relative, Associated France Press agency reports with referrence to local media. The name of the man and his relationship to the previous owner of the house were not released.
While moving the furniture in the house he unexpectedly came across hidden gold coins and bars weighting 100 kg and worth €3.5 million ($3.7 million).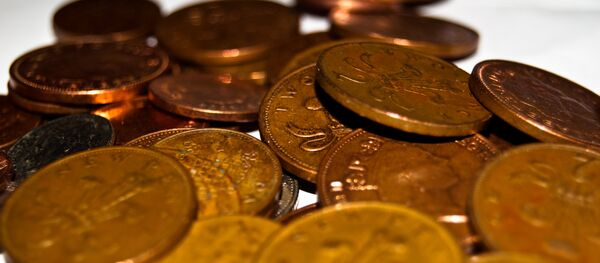 26 October 2016, 20:34 GMT
"There were 5,000 gold pieces, two bars weighing 12 kilos and 37 ingots of 1 kilo," Nicolas Fierfort, a local auctioneer, told AFP. He added that the treasures were "extremely well hidden." "It was under the furniture, under piles of linen, in the bathroom… everywhere," he said.
However, local officials were not less happy about the finding that the Frenchman himself. They will claim 45% of the treasure's worth as the inheritance tax, and annual wealth tax of about €35,000 ($37,000).
Moreover, the officials will study the archives to see if his relative paid any wealth taxes. If not, his heir will be obliged to pay up for the old wealth tax bills to.