UNITED NATIONS (Sputnik) — The states that are interested in joining SCO include Israel, Egypt, Syria, Ukraine and Maldivesamong others, Alimov stated.
"There is an increasing interest and it will grow further. Before there was no expansion, we were waiting for the right time," Alimov said on Tuesday. "Turkey is a dialogue partner. We are not in a hurry to expand our membership."
On Sunday, Turkish President Recep Tayyip Erdogan said Turkey's leadership has discussed possible accession to the Shanghai Cooperation Organization (SCO) with Russian President Vladimir Putin and Kazakhstan's leader Nursultan Nazarbayev.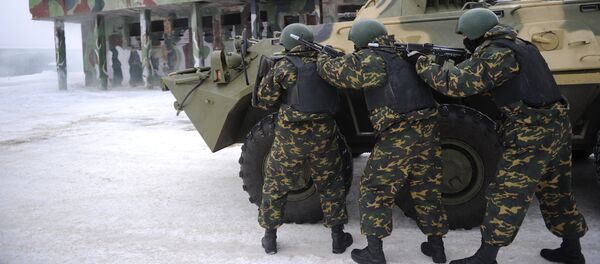 23 November 2016, 01:18 GMT
The high-level special event "United Nations and Shanghai Cooperation Organization: jointly countering challenges and threats", held upon the SCO initiative, took place on Tuesday and enjoyed large attendance, including by UN Secretary-General Ban Ki-moon. According to Alimov, there were representatives of 153 attending the event.
Alimov explained such level of interest towards the Organization is in part by its open character and readiness to speak about various issues and cooperate.
He also said that SCO was waiting for the right conditions to start its expansion and is now ready to gradually proceed.
SCO is a political, economic and military alliance that includes Russia, China, Kazakhstan, Kyrgyzstan, Tajikistan and Uzbekistan. Belarus, Mongolia, Iran, Afghanistan, India and Pakistan hold observer status in the organization, while Turkey, as well as Azerbaijan, Cambodia, Armenia, Nepal and Sri Lanka hold status of dialogue partners. Pakistan, India and Iran have officially applied for SCO membership.