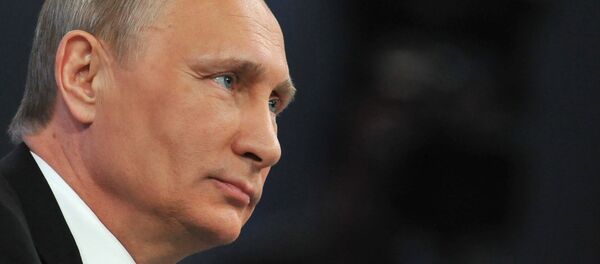 14 November 2016, 19:44 GMT
According to Jerusalem-based
DEBKAfile
sources in Washington,  Trump's National Security Adviser, Lieutenant General Michael Flynn, is "secretly in close touch with the Head of the Russian Security Council, Nikolai Patrushev, as well as President Tayyip Erdogan of Turkey and Jordan's King Abdullah."
The website claims that the group has been engaged in covert discussions to prepare for a combined assault on Daesh bastions in Iraq and Syria, shortly after Trump is sworn in as president in January 2017.
"Their plan of operation would also involve the regular armies of Turkey, Jordan, Iraq and Persian Gulf nations," DEBKAfile reported.
The outlet also noted that another hint of the potential cooperation came from Syrian President Bashar Assad himself, in an interview with Portuguese radio on November 16. Assad stated, "[If Trump] fights the terrorists, it is clear that we will be a natural ally, together with the Russians, Iranians and many other countries who want to defeat the terrorists."
"Although still at a preliminary stage, the talks have produced their first tangible result: A vanguard of the United Nations Disengagement Observer Force (UNDOF) has arrived on the Syrian side of the Golan," DEBKAfile reported. "It has taken up position at its former Fawwar Camp base 4km east of Quneitra, which it evacuated during the Syrian fighting. The main body of the force, around 1,000 UN soldiers and 70 observers, is expected soon, to take up the task of reconstituting the former demilitarized zone that separated Israel and Syria under the 1974 armistice agreement."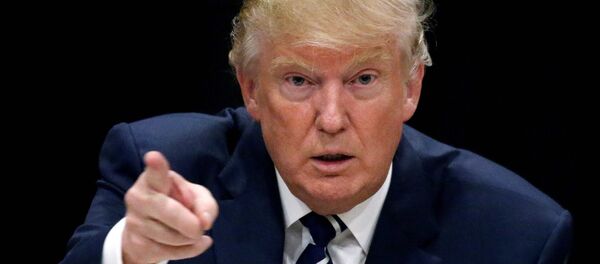 21 November 2016, 19:41 GMT
The
Wall Street Journal
also reported on Wednesday that Donald Trump Jr., the president-elect's eldest son, has held private discussions with diplomats, businessmen and politicians at the Ritz in Paris last month, with one of the main focuses being on finding a way to cooperate with Russia to end the war in Syria.
One of the attendees of the meeting was Randa Kassis, who leads the Syrian opposition Movement of the Pluralistic Society.
"[Syria's] opposition got hope that [the] political process will move forward and Russia and the United States will reach [an] accord on the issue of the Syrian crisis, because of Trump's victory," Kassis told Sputnik News following the election. "Such hope and belief is the result of my personal meeting with Donald Trump junior in Paris in October… I succeeded to pass Trump, through the talks with his son, the idea of how we can cooperate together to reach the agreement between Russia and the United States on Syria."