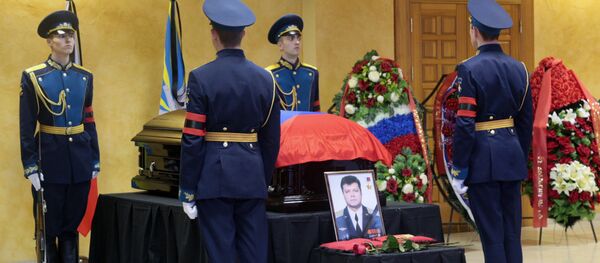 3 November 2016, 14:38 GMT
ANKARA (Sputnik)
–
On November 24, 2015, Turkey downed a Russian Su-24 plane, with two pilots on board, over Syria. Pilot Oleg Peshkov managed to catapult himself out of the plane but was subsequently killed by ground fire. Celik initially claimed responsibility for the murder.
"The case has not been transferred to the court yet, it remains in the investigation stage. The prosecutor general will make a decision on whether to transfer Celik's case to the court or close the case," Ustundag said.
According to the lawyer, Celik says he is not guilty.
"He did not kill the Russian pilot," Ustundag stressed.