MOSCOW (Sputnik) — Mihajlovic said that the document is directly targeting the freedom of media.
"I am particularly surprised by the comparison of the media with terrorist organizations. It's a classic self-inflicted mistake of the European Parliament, and it will be remembered as one of the harshest attacks on the profession of journalist," Mihajlovic said.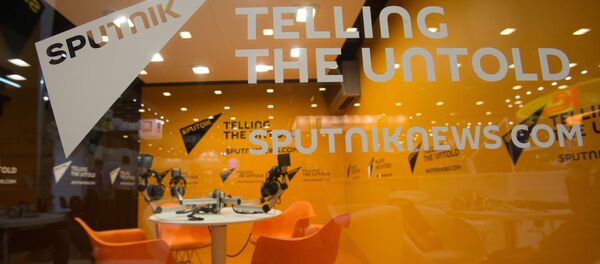 24 November 2016, 22:31 GMT
On Wednesday, the European Parliament voted in favor of a resolution on countering Russian media outlets, such as the Sputnik news agency and the RT broadcaster. As many as 304 voted in favor the document, 179 voted against and 208 abstained. With a total of 691 officials taking part in the vote, less than half supported the resolution, which draws parallel between Russian media and the propaganda disseminated by the Islamic State, a jihadist group outlawed in Russia.
The resolution said that Sputnik and RT posed a danger to European unity and called for extra European Commission funding for counter-propaganda projects.
Sputnik responded by calling the move a direct violation of media freedom and human rights, while Russian President Vladimir Putin commented on the matter by pointing out that the document indicates a degradation of democracy in the West. Praising Sputnik and RT for their work, the president expressed hope that real media restrictions would not follow.