MOSCOW (Sputnik) — On Thursday, Macron, who declared he would run for presidency in 2017 as independent, unveiled to public his 270-page book Revolution, where the former economy minister presented his view on how France should develop economically, socially, politically and how the country should build its relations with the rest of the world.
"We need to rebuild our relationship with Russia…  I will be open for my part so that we can find an intense and frank dialogue. We will not solve the problem of Crimea in the short term. But we must work with the Russians to stabilize their relationship with Ukraine and allow the gradual lifting of sanctions on both sides," Macron wrote.
He added that Europe and France have been able to "foster a useful partnership" with Moscow in the fight against terrorism and in the energy field.
"We need to find a common ground in the Middle East to restore security in the region. Europe will have to be extremely vigilant in the months to come in order to avoid any discrepancies with Russia, which could see Donald Trump's election as a sign of less attention from the United States toward Europe," Macron suggested.
Resuming his stance on what France's ties with Russia must look like the presidential hopeful admitted that the Russian vision does not correspond totally to that of France.
"It's up to us to take that into account. But we would make a mistake by breaking the bridges with this Eastern European power rather than building a long-term relationship," Macron wrote.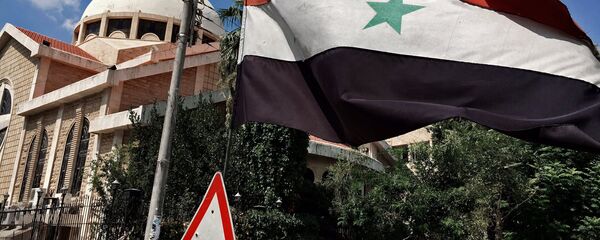 25 November 2016, 09:29 GMT
The French presidential elections will be held in two rounds next year. Apart from Macron, other nominees include the leader of the far-right National Front Marine Le Pen, a Republican candidate (whether it is Alain Juppe or Francois Fillon will be known this Sunday upon the final round of party primaries). The ruling Socialist Party will choose its candidate in January primaries, but due to its unpopularity any candidate from the party is widely seen as an outsider of the presidential race.