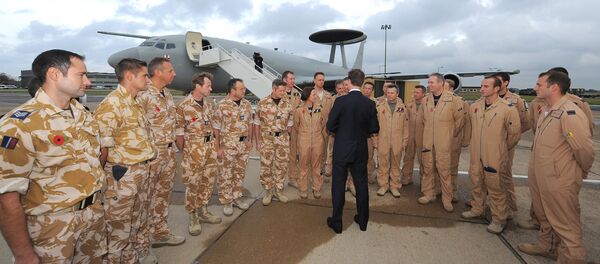 25 November 2016, 11:20 GMT
WASHINGTON (Sputnik)
–
Six US airstrikes conducted on November 23 hit 14 Daesh fighting positions and five airstrikes carried out on November 24 struck 20 fighting positions, the release stated on Friday.
Additionally, the release corrected a previous report on airstrikes conducted on Tuesday, clarifying that forces hit 27 Daesh fighting positions instead of the previously stated 29.
On August 1, US forces launched Operation Odyssey Lightning in support of Libya's Government of National Accord.
The Africa Command said it had conducted 430 airstrikes against Daesh positions since the operation began.
The airstrikes, conducted in coordination with the Libyan government, are intended to help deny the Daesh terror group a safe haven on Libyan territory from which it could attack the United States.
The Daesh gained a foothold in Libya in the turmoil following the 2011 ouster of the country's longtime leader Muammar Gaddafi. The terror group, also known as Daesh in Arabic, is outlawed in Russia, the United States and other countries.