MOSCOW (Sputnik) — Castro died at age 90 late on Friday. His death was announced by his brother and current Cuban President Raul Castro on state TV earlier on Saturday.
"Russia and Cuba have been strategic partners historically, they had been of such nature during Fidel Castro's rule, and this would be maintained after his death," Vadim Tyulpanov, the chairperson of the Council of the Federation Committee on the House Rules and Parliamentary Performance Management, told RIA Novosti, adding that Castro's death marked the end of an epoch.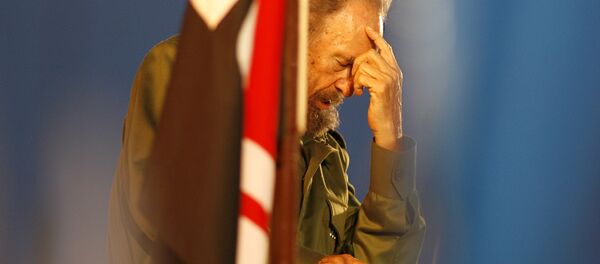 26 November 2016, 07:09 GMT
He added that the current Cuban leader continued the policy of his brother, including in the issues of relationship with Moscow.
Fidel Castro was born in 1926 in the Cuban village of Biran. He became Cuban prime minister in February 1959 and the country's president in 1976. In 2008, he announced his resignation as head of state. He remained the first secretary of the Cuban Communist Party until April 19, 2011, when he officially announced his resignation from the post.