MOSCOW (Sputnik) — A huge blast rocked a vegetable market in the Eastern African country on Saturday, killing at least 11 and wounding scores of others as the Eastern African nation is voting in a government and parliamentary election.
"Somalia, following decades of civil war and disarray, is reaching a moment of hope which must prevail … a major step in their country's political transition that should lead to increased stability and development," EU Foreign policy chief Federica Mogherini's spokesperson said.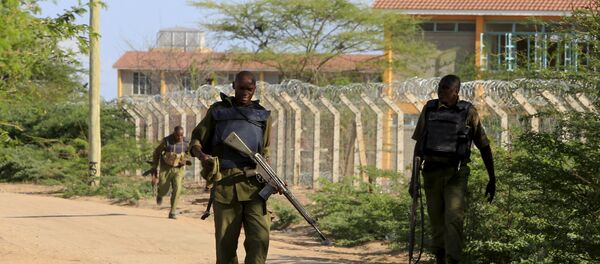 6 October 2016, 05:21 GMT
Brussels called the attack "an act of senseless violence" and pledged unwavering support to Somalia's peace and stability, saying it invested in the nation's security and strong institutions.
The African Union and UN troops have forced Islamist militants from much of the country's territory but al-Qaeda-affiliated al-Shabaab continues to carry out suicide attacks against civilians in Somalia and neighboring Kenya.