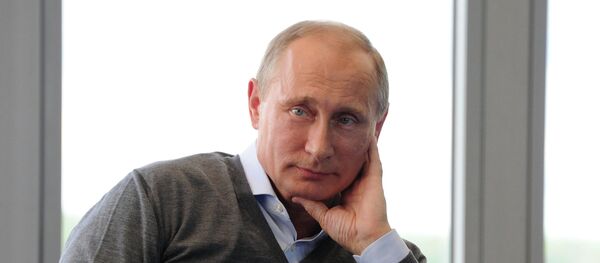 12 November 2016, 13:08 GMT
Ever since being elected as the president of Russia, Vladimir Putin has earned himself the reputation of a calm and collected politician who remains unflappable even in the most stressful circumstances.
But that there are some things in this world that can upset a leader even as level-headed as him.
1. Terrorists in Syria
The war-torn Middle Eastern nation is currently being threatened not just by Daesh (ISIS/ISIL), but by a motley bunch of rag-tag terrorist and militant groups, many of which use identical tactics.
"Terrorists attempt to rebrand themselves while retaining their combat potential. This is upsetting," Putin remarked in September 2016, commenting on the terrorist groups' attempts to blend with the Syrian opposition.
2. US Secretary of State John Kerry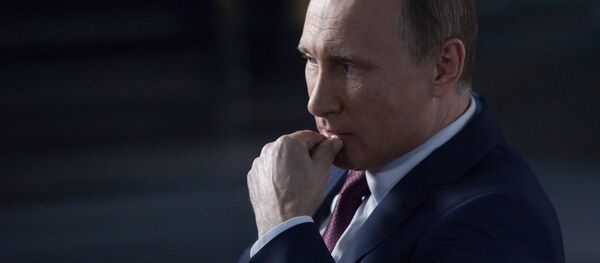 20 December 2015, 17:12 GMT
During the debates in US Congress in 2013, Secretary of State John Kerry was asked whether the hypothetical bombings of Syrian territory might strengthen the positions of al-Qaeda there, to which he replied that this terrorist group is not present in Syria.
"He's lying. And he knows that he's lying. And this is upsetting," Putin commented.
3. Poor knowledge of history
It appears that many young people nowadays don't care about the events of the days past, and this development did not escape Putin's attention.
"It's very disturbing and quite upsetting if young people today don't know whose example to follow, don't see any heroes or aren't even aware of World War II taking place," he said.
4. The lack of movie theaters in small Russian towns and villages
"Movie theaters in small settlements practically ceased to exist. This is most upsetting. All of us – the government and, first and foremost, the regional authorities – have a lot to do in order to restore this network," the president declared.
5. Former Economic Development Minister Alexei Ulyukayev's Arrest.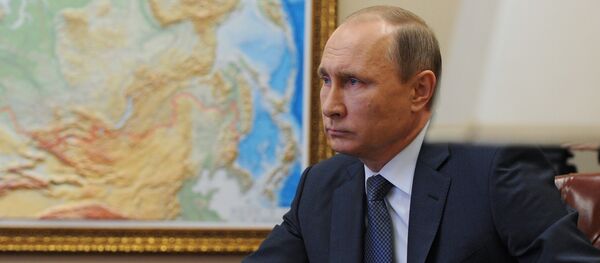 20 December 2015, 17:21 GMT
When Alexei Ulyukayev, Russia's former Economic Development Minister, was arrested by the authorities on bribery charges, President Putin was understandably upset by this development.
"The very fact of what's happened is upsetting. But I'd like to say that we'll keep working hard and we won't tolerate any such occurrences," Putin said, referring to the government's determination to fight corruption.