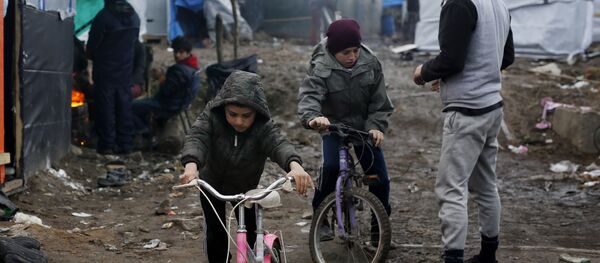 2 November 2016, 09:51 GMT
MOSCOW (Sputnik) — Children who have been disappearing from the now dismantled Calais migrant camp in France are not included in any official missing list in France or in the United Kingdom as their names had never been registered, Karen Moynihan, a child protection officer with the
Refugee Youth Service (RYS)
told Sputnik on Monday.
Last week, RYS, that has worked in the Calais camp since November 2015 and has been the leading child protection service there, published a report saying that almost one in three children out of 179, that RYS was tracking in October, had already gone missing following the dismantling of the notorious Jungle camp later that month.
"The camp was unofficial so children were not officially registered, so the names of the children would not have been on anyone's missing children lists," Moynihan admitted.
She also added that children that were to go to France's state accommodation homes were never properly accompanied.
"There are staff that work there and they [children] would not be obliged to have a guardian each," she explained.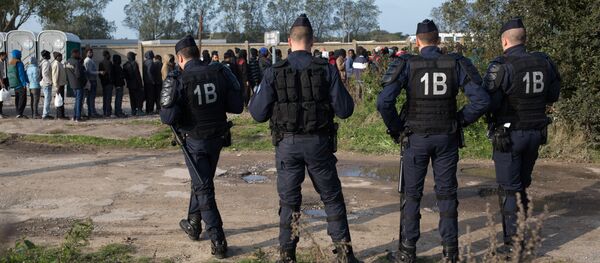 2 November 2016, 18:25 GMT
According to the final census from Help Refugees and L'Auberge des Migrants charities,
the population of the Calais Jungle
on the eve of demolition stood at 8143 people with 1496 of them being minors, mostly unaccompanied.
In the wake of the camp's demolition, the United Kingdom accepted 274 children from this group. But France insists London should have taken more under the Dubbs agreement. The deal,  adopted by London this year, stipulates that unattended refugee minors should be admitted to the country if it is in their best interest.
"RYS have worked with some state bodies to support the children. But the majority of the time this has been very challenging. Everyone seems completely stretched and there have never been enough resources," Moynihan admitted, when asked whether French and British governments have been fully cooperating with charities on the issue.
Last week's report on missing migrants' children was the third on the issue to be presented by the RYS. In March, the charity said that 129 children had disappeared from the Jungle upon the eviction of the southern part of the camp.