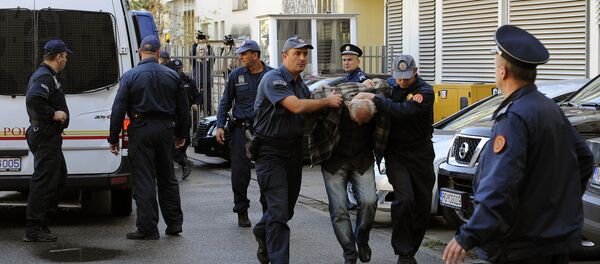 24 November 2016, 11:40 GMT
BELGRADE (Sputnik) — Montenegrin parliamentary opposition, which constitutes 39 seats, abstained from voting.
"I remain open for cooperation with the opposition and ready to see it not only in parliament, where it belongs, but in government as well," Markovic said.
He focused the new government's agenda on the continuation of the country's integration into the European Union and NATO, strengthening the economy and building a multicultural state attractive for foreign investment and tourists.
Markovic also announced its intention to develop relations with China and to overcome misunderstandings with Russia.
DPS secured 36 mandates out of 81 at the October parliamentary election, five short of the absolute majority, and received additional mandates from Croatian Civic Initiative and Albanian minority party, but was still unable to form a coalition government. The Bosniak Party provided the two remaining mandates needed by DPS to form the coalition.