Are there polygamous families in Germany? Has anyone dealt with this issue? Do German authorities somehow control refugees in this regard? A recent story of a Syrian migrant who took his four wives and 23 children to Germany prompted Sputnik Germany to investigate the phenomenon.
In the course if the inquiry, it turned out that none of the state institutions that should actually deal with this issue possess any relevant information about the problem.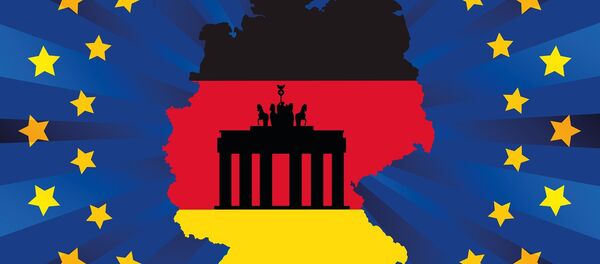 3 October 2016, 11:53 GMT
In response to Sputnik's request, the Office for Migration and Refugees wrote that it doesn't have any data on the number of polygamous marriages among refugees arriving in Germany. It also recommended Sputnik sending the same request to the Federal Statistical Office (Destatis) and regional migration services. All of them, however, also couldn't give any information on the issue.
A reply from a representative of Dortmund's migration service sounded as follows: "Good morning, unfortunately, we can't help you with this matter. The city of Dortmund does not collect data of that kind."
Similar answers came from the press-service of the government of Upper Bavaria, Berlin and Munich.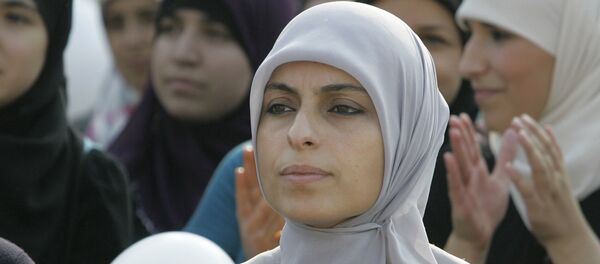 Thus, German authorities have not spent resources on the examination of the phenomenon. And this is despite the fact that several German media have already raised this problem previously.
For instance, in 2012 German Die Welt newspaper published an article about polygamous marriages in immigrant "society," citing several high-ranking officials and experts, according to which "the number of polygamous marriages in recent years has even increased."
Although the experts said that polygamy hasn't become a mass phenomenon, they admitted that there are still "isolated cases" of polygamous marriages among migrants living in Germany. This trend arises from to the fact that many migrants come from Arabic society where polygamy is "a common phenomenon."
In case of the Syrian refugee who came to Germany with his four wives and 23 children, the man was asked to choose his "main" wife while the three other women were documented just as his "friends." Most likely, in other similar cases, the German authorities acted in the same way.