MOSCOW (Sputnik) – The project Reconnaissance of Non-Standardized Communication in Internet (ANISKI) is the BND's response to the challenge posed by widespread new means of communication such as messengers that are using specific transmission and encryption protocols as well as complicating identification of users, the Netzpolitik media outlet reported on Tuesday.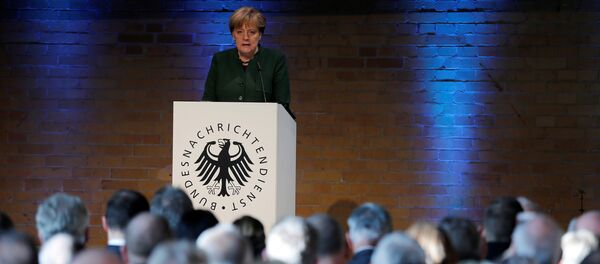 28 November 2016, 13:07 GMT
BND is now capable of gaining information from "less than 10" out of over 70 popular communication services. The German intelligence service wants to increase its capabilities in the sphere in order to fight terrorism and illegal human trafficking in the Mediterranean Sea.
As part of the ANISKI project BND is going to develop software for analyzing and processing of metadata. In order to fulfill the set goals BND is going to buy new powerful hardware.
BND refused to comment on the reports saying that classifying certain information serves public interests.
Last week, the German parliament passed budget increasing the BND financing by 12 percent to 807 million euros.