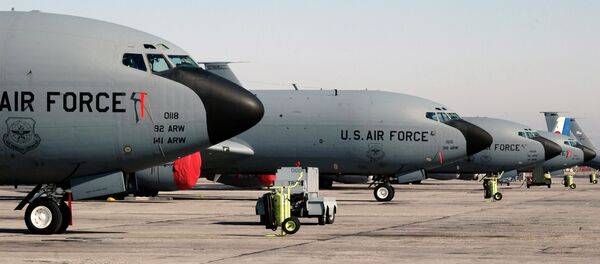 15 September 2016, 22:07 GMT
BISHKEK (Sputnik) – Russia should withdraw the joint military base from the Kyrgyz territory after the expiry of bilateral agreement on military presence in 2058 as Kyrgyzstan needs to stand on its own, Kyrgyz President Almazbek Atambayev said Thursday.
"Kyrgyzstan has to rely solely on its own strength in the future. This also concerns the Russian base," Atambayev told reporters at a press conference on the year's results, adding that the base "will have to leave" Kyrgyzstan's territory after the agreement expires.
Atambayev stressed that he had already discussed the above mentioned issue with Russian President Vladimir Putin and gained understanding.
Under a bilateral agreement, Kazakhstan hosts a joint Russian military base. There are four facilities as part of the base: the Kant military air base, a testing range, a communication center and an independent seismic post.
In 2009, the agreement on military presence was prolonged for another 49 years with a possibility of automatic extension for 25-year terms.