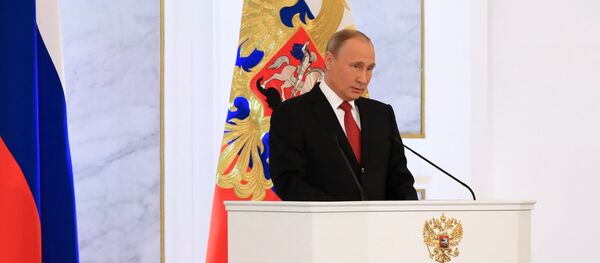 1 December 2016, 18:12 GMT
WASHINGTON (Sputnik) — US President-elect Donald Trump has chosen Retired Marine Gen. James Mattis to serve as the next defense secretary, according to US media reports.
Trump Transition spokesperson Jason Miller said later that Trump has not chosen yet who will serve as Secretary of the Department of Defense in his administration.
​Miller sent out the message after numerous media reports indicated Trump had chosen retired Marine Corps Gen. James Mattis as Defense Secretary.
From 2010 to 2013, Mattis served as US commander in Afghanistan and Iraq. He disagreed with President Barack Obama's policies in the Middle East, and in particular with the Iran nuclear agreement.
Mattis' stances on Iran are similar to those advocated by Trump during the presidential campaign and supported by his appointee for White House national security adviser, retired Lt. Gen. Michael Flynn.