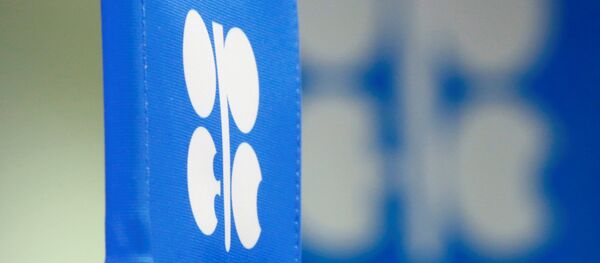 29 November 2016, 11:47 GMT
In an interview with Sputnik, Gary Ross, of the international energy analytics firm PIRA, predicted that oil will see price gain in the near future, a trend which will continue through 2017.
The interview came after Russian Energy Minister Alexander Novak said that Russia will draft a plan to reduce oil production in the country by the time the meeting takes place with OPEC on December 9.
Earlier this week, OPEC members agreed to reduce crude output by 1.2 million barrels a day in order to boost the price of oil. This will bring the daily production ceiling to 32.5 million barrels starting in January.
Non-OPEC countries that expressed a desire to participate in the agreement, including Russia, are expected to curtail oil production by a total of 600,000 barrels daily.
© Sputnik / Alexey Vitvitsky /
 / Go to the mediabank
A meeting of the Organization of the Petroleum Exporting Countries (OPEC) in Vienna. File photo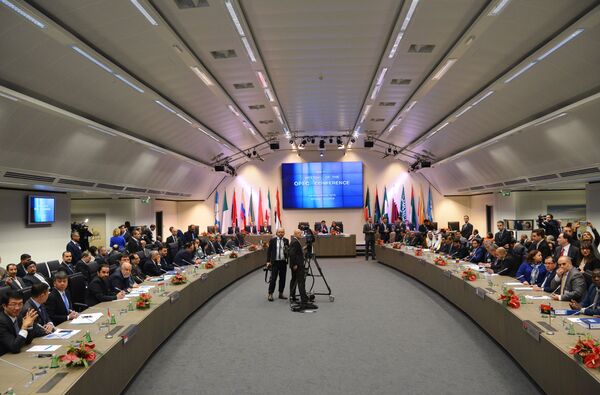 A meeting of the Organization of the Petroleum Exporting Countries (OPEC) in Vienna. File photo
© Sputnik / Alexey Vitvitsky /
/
Volatility on world markets pushed oil prices down from a high of 115 dollars a barrel in mid-2014 to less than 30 dollars by January 2016, damaging interests of both exporters and producers. In the months since, prices have increased slightly and are now hovering around 50 dollars a barrel.
"I think oil will make new highs before the end of this year and then we will see even higher oil prices next year," Gary Ross told Sputnik.
He touted OPEC members agreeing to slash crude output as "a very substantial deal" which will help regulate oil prices. According to him, some countries, including Russia, can capitalize on the deal.
"Russia is the largest producer in the world and it will benefit significantly from the agreement. OPEC countries which are far more reliant on oil export revenues for their domestic economies will benefit as well. Broadly speaking, the deal helps the producers worldwide," he said.
Touching on OPEC's deal to cut output, Ross said that "we have some question marks on whether or not we will see these cuts" at the end of the day. According to him, non-OPEC countries can make their contribution to the deal.
"In this sense, Russia will play a very important role in bringing other non-OPEC countries to the implementation of this agreement," he said.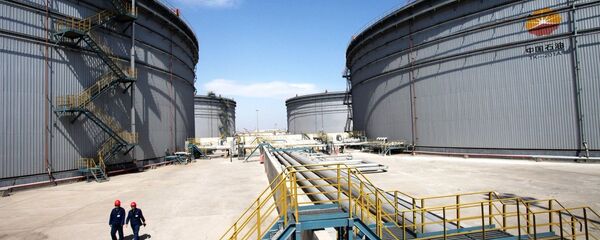 19 October 2016, 15:17 GMT
He was echoed by Mandana Tisheyar, deputy head of the Iran Eurasian Research Institute, who earlier told Sputnik that Russia played a crucial part in securing the OPEC agreement on capping the oil output.
"It is also gratifying that it was not just OPEC members that managed to reach consensus at the meeting in Vienna… but other non-OPEC exporter countries, such as Russia, who attended all of the cartel's meetings, made concessions and played an important part in this landmark decision," Tisheyar said.