MOSCOW (Sputnik) — The source said Thursday that fragments of the Progress MS-04 cargo spacecraft fell some 40 miles west of the town of Kyzyl in southern Siberia. The source speculated that the failure of the Soyuz-U carrier rocket's third-stage engines could have caused the incident, which did not result in casualties or damage.
"Most likely, after the results of the investigation the state commission will once again be forced to admit the uncovered fact of a defective assembly of the RD-0110 engine," the source said.
Ground-based simulation of the available telemetry would point to the components of the propulsion system that was assembled with violations, the source added.
"Some personnel decisions would probably follow, and all completed engines — including those installed on the Soyuz-type booster rockets — will need to be removed, delivered to the enterprise, re-tested, possible defects in the assembly eliminated, all of which will lead to more delays in scheduled launches," the source added.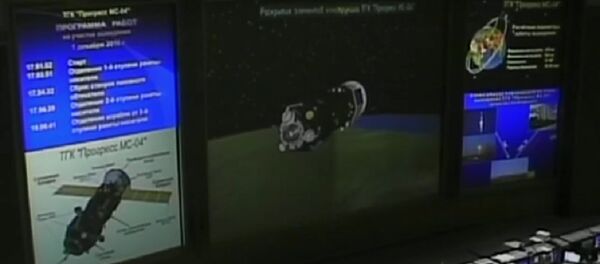 1 December 2016, 17:49 GMT
Russian space corporation Roscosmos confirmed on Thursday the loss of Progress MS-04 after a faulty launch from the Baikonur space center in Kazakhstan. Launch control specialists
lost telemetry with the space vehicle
around 382 seconds into the flight, after the first- and second-stage engines had completed their work.
The spacecraft was carrying more than 2.6 metric tons of food, fuel, and supplies for the Expedition 50 crew aboard the International Space Station.