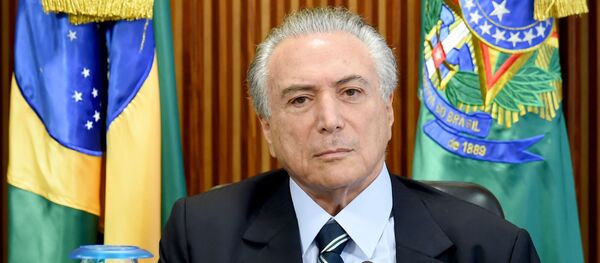 1 September 2016, 14:38 GMT
MOSCOW (Sputnik)
–
Russia's state-run United Innovation Corporation and Brazilian consultancy CK3 signed a memorandum of understanding to develop an irradiation center that would sterilize healthcare and cosmetic products, the Russian firm's CEO said Friday.
"We see great potential in the Brazilian market in the field of medical products sterilization by means of irradiation technologies. The use of irradiation technologies in the Brazilian health area can significantly improve the safety and quality of goods and services," Denis Cherednichenko said.
Sterilization by irradiation of hermetically packaged medical products reduces the risk of their contamination during the production phase and increases their "export potential," Cherednichenko added.
Thursday's signing ceremony in Moscow was attended by CK3 Director General Renato Cherkezian, whose company has extensive experience in project promotion with a focus on infrastructure and international negotiations.
"The complementary competencies of this union allow us to have an aggressive entry strategy for this market," Cherkezian was quoted in the statement as saying.
United Innovation Corporation is a subsidiary of Russia's state nuclear agency Rosatom that builds and equips multipurpose irradiation centers and offers integrated solutions in the areas of nuclear medicine.