With a month left to go in 2016, Chicago is on track to exceed the 704 killings it saw in 1998 and possibly even the 761 of 1997, as ongoing investigations are not counted among the current total. (Police department statistics also do not include the roughly 20 killings on area expressways, police-involved shootings or justifiable homicides, the Chicago Tribune points out).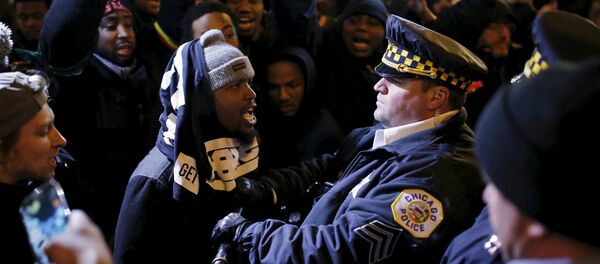 22 October 2016, 19:09 GMT
The city of 2.7 million has surpassed even the combined total homicides of New York and Los Angeles — much larger cities — which stood at 565 before the end of November.
More than 90% of the 2016 homicides are gun-related, Anthony Guglielmi, head of communications for the Chicago Police Department, told CNN. Nearly 4,050 people have been shot, half again as many as the 2,699 victims of 2015, the Chicago Tribune reports, citing official police statistics.
"The levels of violence we have seen this year in some of our communities is absolutely unacceptable," Chicago Police Superintendent Eddie Johnson told reporters earlier this week. The department "will use every tool available to hold violent offenders accountable and will continue to work strategically to address crime and uphold its commitment to rebuild public trust."
"The police are doing their job," Johnson told reporters after a speech to the Union League Club, the Chicago Tribune reported. "What we need help in is holding these repeat gun offenders accountable for this gun violence, and until we do that, we're going to continue to see the cycle of violence."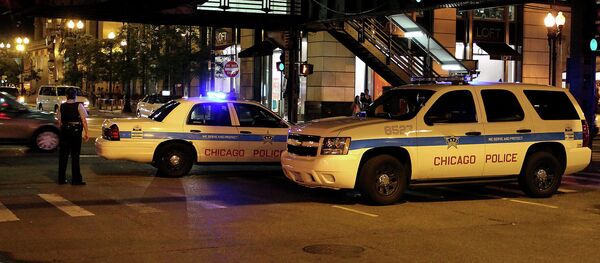 6 September 2016, 20:13 GMT
Johnson said most of the killings have taken place in five police districts on the south and west sides of the city, according to CNN. Harrison and Englewood — two of the most violent police districts — account for almost 25% of the city's shootings and homicides, the Chicago Tribune reports.
To combat the violence and improve public trust, police have launched recruitment campaigns and started the Expanded Anti-Violence Initiative aimed at curbing gang and narcotic trade violence, among other measures.
There were 970 murders in Chicago in 1974, the highest number in relatively recent years. Homicides numbered in the 800 and 900s in the violent early 1990s, but had declined steadily until 2015. This year's uptick is dramatic.
In November alone there were 77 killings, 316 shootings and 389 shooting victims, according to the Chicago Police Department.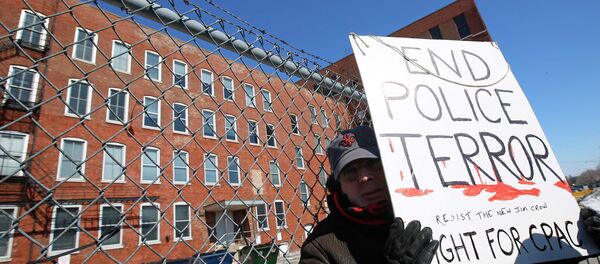 25 November 2016, 23:16 GMT
Chicago has come under scrutiny recently for the use of force by its police, particularly against black men, as well as for charges that the department and city government are pervasively corrupt. 
Reverend Marshall Hatch, pastor of the New Mount Pilgrim Missionary Baptist Church in the Harrison district, told the Chicago Tribune, "It's really a culture of death," for Chicago's young people. "There's a lot of fear and a lot of assumption that they're not going to live long."