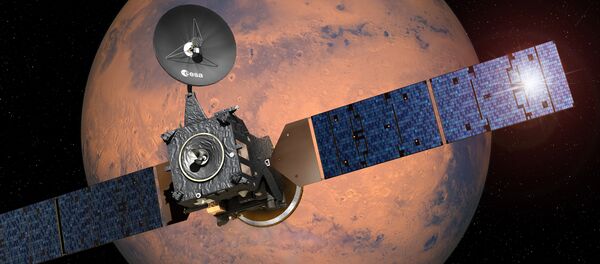 21 September 2016, 07:15 GMT
According to ESA director general Jan Woerner, a member-state ministers meeting in Lucerne, Switzerland, has led to major advancements in the realization of a so-called moon village, a first-ever permanent lunar base that would be used for mining, space missions and possibly even tourism.
During the meeting, Woerner reported that a large number of companies had expressed interest in the project, NASA and Russia's Roscosmos among them.
"We are now having a list of actors worldwide who would like to participate in this moon village concept," he said.
"We are joining forces. There are companies offering payloads. There are public entities going to the moon and offering payloads. Even NASA is part of this. So therefore the moon village was a part of our discussion at the very beginning."
Woerner observed that a permanent lunar base is in the conceptual stage currently, but early steps have been made, and that those early steps are the most important aspect.
"If you want to create a village on Earth you don't need a first day, you just say 'I do it.' And exactly this is what we are doing," he said.
A moon village would be a new human outpost in space after the International Space Station is dumped into the Pacific Ocean in the next decade. Instead of being a single mission, the lunar settlement would become a starting point for missions undertaken by different entities with different purposes. In Woerner's vision, all will use the moon village as their base.
While NASA is currently concentrating on the ambitious task of getting people to Mars, Woerner believes humanity should take small steps to eventually reach much farther places, including other star systems.