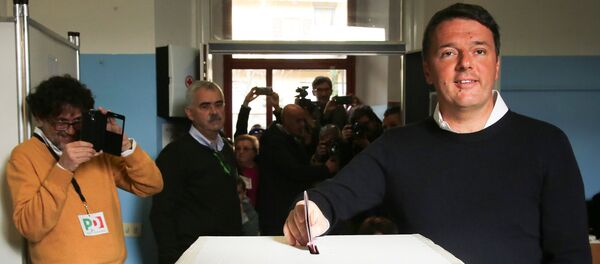 4 December 2016, 11:48 GMT
ROME (Sputnik) — Italians voted on whether the national constitution should be amended to curtail Senate powers and speed up the lawmaking process.
Earlier, Italian Prime Minister Matteo Renzi promised to resign in case of the "No" vote on his plans to reduce the Senate's power.
Between 54 and 58 percent of voters chose the "no" option and rejected the reforms, the IPR-Marketing and Istituto Piepoli pollsters told the RaiNews24 channel.
The reforms were supported by between 42 and 46 percent of voters.
Another exit poll compiled for the Mediaset broadcaster and the La7 channel gave the figures of 55-59 percent and 41-45 percent respectively.
The turnout was 57.24 percent, according to the Interior Ministry.