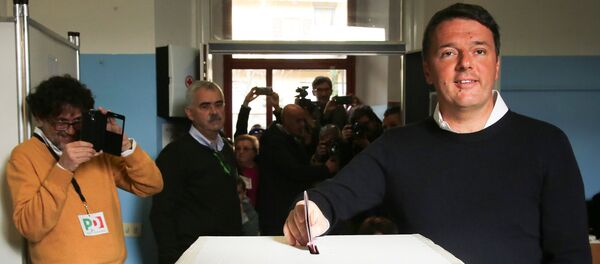 4 December 2016, 23:13 GMT
ROME (Sputnik) — On Sunday, Italians voted on whether the national constitution should be amended to curtail Senate powers and speed up the lawmaking process. The referendum was widely seen as a test of Renzi's leadership and a number of opposition leaders called for the prime minister's resignation as exit polls showed a decisive rejection of the reforms by voters.
With 95 percent of all ballots counted and a turnout of 68 percent, the "no" option was chosen by 59.71 percent of voters, while 40.9 percent approved of the reforms, the Interior Ministry said.
Renzi vowed to step down later in day, while opposition lawmakers called for snap elections to be held.