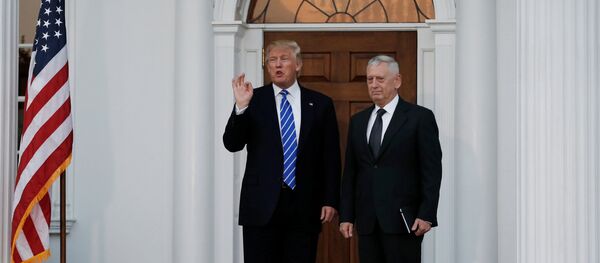 2 December 2016, 14:18 GMT
Following the announcement of Donald Trump's pick for the next US Secretary of Defense, many analysts were quick to suggest that it is the Asia-Pacific region which will become the major focus of Donald Trump's foreign policy, Vasily Kashin told Sputnik.
Various announcements voiced by members of Trump's foreign policy team signify that the president-elect shares in full the strategic considerations which have been put forward by Barack Obama and Hillary Clinton and which now form the basis of their "Pivot to Asia" policy, he said.
However Donald Trump and his team are displeased with the implementation of this policy calling the actions of their predecessors inconsistent and half-measured, the expert explained.
He cites as an example Trump's Economic Advisor Peter Navarro and Michael Pillsbury, an advisor to Trump's transition team and a Defense Department consultant, who think that the US has not been doing enough for the support of its allies in the region, namely the Philippines.
Such "weakness" in US policy has pushed countries of the Asian-Pacific region towards searching for a compromise with China.
Mattis is also a well-known critic of the US administration over its lack of support for its allies. He repeatedly stressed that China is trying to break the US alliances with such partners as Japan and South Korea. The military man is convinced that the US should be playing a more active role in supporting a stable world order controlled by Washington.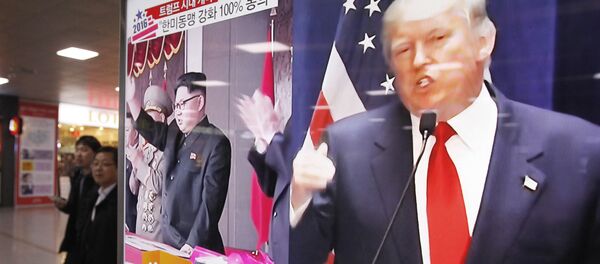 4 December 2016, 11:36 GMT
Consequently, Vasily Kashin says, the US should be able to render quick and effective support to its allies and apply force to contain all the countries who challenge this world order.
Mattis was vocally critical of the Iran nuclear deal, describing Tehran as "the single most enduring threat to stability and peace" in the Middle East.
He particularly stressed the importance for the US to be ready for escalations of simmering conflicts and stated that the US is free to flex its military muscles whenever and wherever it is required.
"Whichever strategy is chosen, we should be reticent in telling our adversaries in advance any timeline that governs us or which of our capabilities we will not employ," Mattis said in his 2014 testimony before the House Intelligence Committee.
"Specifically, if this threat to our nation is determined to be as significant as I believe it is, we may not wish to reassure our enemies in advance that they will not see American 'boots on the ground': if a brigade of our paratroopers or a battalion landing team of our Marines could strengthen our allies at a key juncture and create havoc/humiliation for our adversaries, then we should do what is necessary with our forces that exist for that very purpose," he added.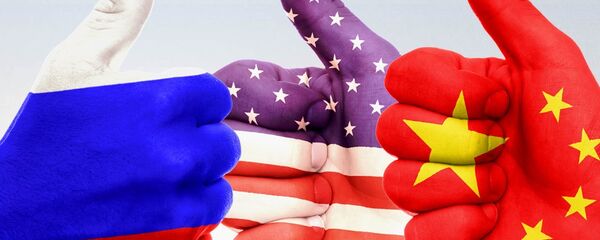 26 November 2016, 13:37 GMT
"The US military is not war weary, our military draws strength from confronting our enemies when clear policy objectives are set and we are fully resourced for the fight," he stated.
"His views therefore suggest greater readiness for the US military to escalate simmering conflicts," Kashin explains.
"Mattis deems it necessary to overcome fears and psychological restrictions politicians might experience while considering the application of force," he says.
Besides, the expert said, the retired marine general is well-known for his quotes, which sound like they are straight out of a Hollywood B-movie star, such as this one:
"Be polite, be professional, but have a plan to kill everybody you meet," his advice to US Marines when they arrived in Iraq in 2003.
Mattis apparently holds on to this brutal image with a certain purpose as he deems it useful for strengthening the morale of the servicemen, his own popularity and the demoralization of adversaries.
"However, many US experts suggest that his grotesque image of a sword-brandishing war-dog does not match with his real personality," Vasily Kashin notes.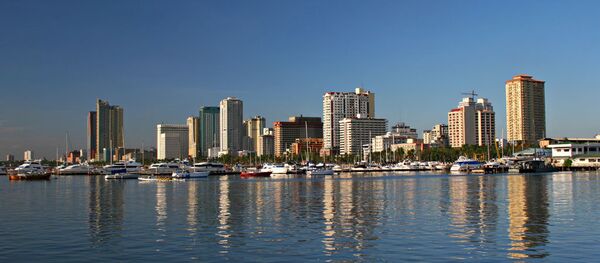 28 November 2016, 06:17 GMT
The retired general is a flexible and deep thinker and intellectual, who is well-versed not only in military issues but also in history and global politics, he says.
He is not a bloodthirsty lunatic, however he might well be pretending to be one.
The expert reminded that Ronald Reagan and his administration once took the same line in their relationship with the Soviet Union.
Now, he says, Trump and his team are loudly voicing their intention to apply Reagan's methods in shaping up their policies with China.
"It is very likely that Mattis won't be the key supporter of tough military actions against China, however upon the emergence of any potential conflict he will go to the very end," Kashin explained.