MOSCOW (Sputnik) — US whistleblower Edward Snowden said that former CIA Director David Petraeus disclosed information that was much more classified than his revelations, but got off with only a fine.
"Gen.Petraeus… shared information that was far more highly classified than I ever did with journalists, and he shared this information not with the public for its benefit, but with his biographer and lover for personal benefit — conversations that had information, detailed information, about military special-access programs, that's classified above top secret, conversations with the president and so on," Snowden said in an exclusive interview with Yahoo Global News Anchor Katie Couric published on Monday.
The whistleblower added that there was a "two-tiered system of justice" in the United States, where people connected with the government or having an incredible amount of resources got minimal punishments.
"When the government came after him [Petraeus], they charged him with a misdemeanor. He never spent a single day in jail, despite the type of classified information he exposed," Snowden said.
In 2012, Petraeus shared secret information with his biographer, with whom he was having an affair. In April 2015, he agreed to plead guilty to one misdemeanor count of disclosing classified material, receiving two years' probation and paying a $100,000 fine, thus avoiding trial and a potential prison sentence.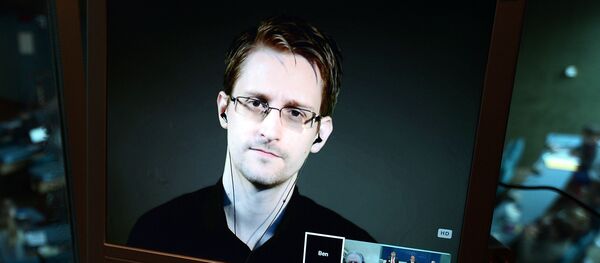 30 November 2016, 14:22 GMT
The candidacy of Petraeus is currently
under consideration
to become President-elect Donald Trump's secretary of state.
In 2013, Snowden leaked classified documents pertaining to mass surveillance practices carried out by US authorities around the globe. The same year, Russia granted the whistleblower temporary asylum for one year. In August 2014, Snowden received a three-year residence permit to live in Russia. In the United States, Snowden faces up to 30 years in prison on charges of espionage and theft of government property. Snowden's lawyers are currently trying to get a last-minute pardon from US President Barack Obama for him, fearing of Trump's Administration hard line in his case.