"Of course, it was precision fire. It confirmed the fact that the militants who shelled [the Russian Defense Ministry mobile hospital in Aleppo] had the exact coordinates," Dmitry Peskov said.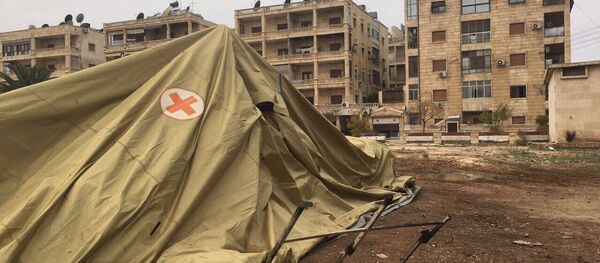 6 December 2016, 09:04 GMT
Moreover, Russia would like to see a more accountable stance on the Aleppo hospital shelling from its
Western partners
.
"We regret that in fact Russia alone is trying to provide humanitarian aid to the civilians who're leaving eastern Aleppo trying to escape militant captivity. We would welcome a much more accountable position from our Western partners on this issue," Peskov said.
On Monday, the Russian Defense Ministry said that alleged Syrian opposition militants had shelled a Russian military hospital killing a combat medic and injuring two others in Aleppo. One of the injured later also succumbed to her wounds.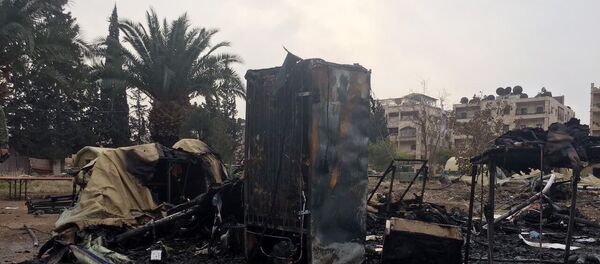 5 December 2016, 14:48 GMT
"Beyond any doubt, militants of the 'opposition' were the ones firing. We understand, from whom the militants received accurate data and coordinates of the Russian hospital admission department," he said.
The military official pointed out that the responsibility for killing and wounding medics, who were providing aid to Aleppo children, lied not only on those who opened fire.
"The blood of our servicemen is also on the hands of those who ordered the killing … On you, patrons of terrorists from the United States, Great Britain, France and other sympathizing countries," Konashenkov said. Later he said that those who shelled the Russian hospital in Aleppo and those who ordered the shelling must be held equally responsible. Konashenkov also called on the international community to condemn the attack.