"Brotherhood and unity"
Ivan Zverzhanovski, the head of the UN's South Eastern and Eastern Europe Clearinghouse for the Control of Small Arms and Light Weapons, said that a rifle bought on the Balkan black market for 250-500 euros can fetch between 3,000 and 5,000 euros in, say, Sweden.
Small wonder that, according to 2014 figures, people in the Western Balkans (pop. 25 million) keep an estimated 6 million firearms in their homes, Sputnik Serbia commentatorBrankica Ristic wrote.
Guns from the Balkans showing up in terrorist attacks in Europe are no surprise. The wars fought during the breakup of Yugoslavia in the 1990s left a vast supply of small arms in the region.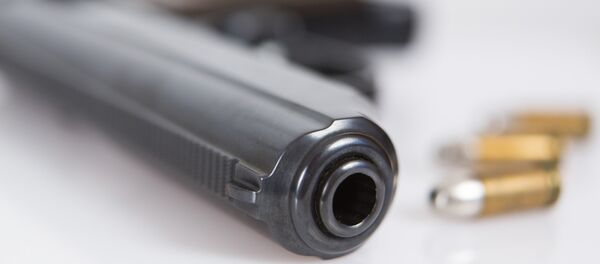 1 November 2014, 22:43 GMT
However, the exact number of weapons that found their way into the region via Slovenia before ending up in the hands of Kosovo Liberation Army terrorists remains a big question.
Prior to its breakup Federal Yugoslavia was selling some 500 million dollars' worth of firearms each year, mainly to the Middle East and its fellow nonaligned members.
The arms were built in keeping with the principle of "brotherhood and unity" with key parts of the M-84 tank made in Bosnia-Herzegovina, Serbia and Montenegro and assembled in Croatia.
A little help from Honduras
When Yugoslavia started falling apart during the 1990s, 60 containers of firearms arrived at a Slovenian port on board a Honduras-flagged ship. After the end of the brief war between Slovenia and the Yugoslav People's Army, these weapons were immediately sold to Croatia that was fighting its own war for independence.
Croatians were buying pistols in Belgium and Slovakia and machineguns and assault rifles everywhere else, including Poland, the Czech Republic and Ukraine.
The subsequent start of the war in Bosnia-Herzegovina came as a real boon for the region's black market of illegal arms.
Hercules' 13th labor
With the surplus arms from Croatia finding their way into Bosnia, the local Muslims, locked in a deadly fight with members of the Bosnian Serb community, received antitank weapons, ammunition and other "useful" things ferried in by US Hercules transport planes.
With the signing of the Dayton peace accords, the war in Bosnia came to an end leaving the region with 27,000 assault rifles, 5,000 pistols and 13 million rounds, in addition to tons of high explosives, thousands of landmines and hand grenades shipped in from Panama, Afghanistan and Pakistan.
The Kosovo Liberation Army terrorists fighting for their region's breakaway from the rest of the country, were only too happy to lay their hands on this vast arsenal.

KLA: Kill 'Em All
The KLA was getting arms from Albania and Bosnia-Herzegovina. In 1996 it paid $1 million for the first batch of AK-47 and FN FAL assault rifles, machineguns, mortars and explosives from Bosnia-Herzegovina.
During the 1997 riots in Albania an estimated 600,000 Kalashnikovs and other Soviet-made weapons were stolen from army depots.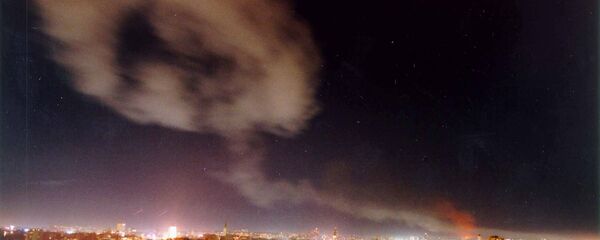 After the 1999 NATO bombings of Yugoslavia Kosovo militants launched a major sale of arms via Macedonia and Albania with some 400,000 undocumented firearms in circulation.
Where the arms stuck in Kosovo, plus what is coming in through new channels, go from there is anyone's guess. Nevertheless, one thing is clear – Kosovo is one of Europe's main suppliers of militants for Daesh, Brankica Ristic wrote in conclusion.