HMEYMIM (Sputnik) — The Syrian government forces on Tuesday took control of another five districts of Aleppo, the Russian center for Syrian reconciliation said.
"By the evening of December 6, the Syrian army took full control of another five districts of eastern Aleppo," the center said in a statement.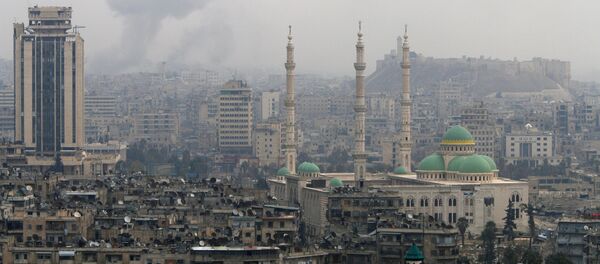 6 December 2016, 09:10 GMT
Over 300 civilians have left militants-controlled eastern part of Syria's Aleppo to safe districts over the past 24 hours.
Besides, the center said, more than 1,100 civilians have returned to their apartments in Aleppo's eastern quarters cleared of militants. They are being provided with food, medical assistance and warm clothes by the Russian center.
The center also said 10 militants who had laid down arms over the past day were pardoned in line with the decision announced by Syrian President Bashar Assad.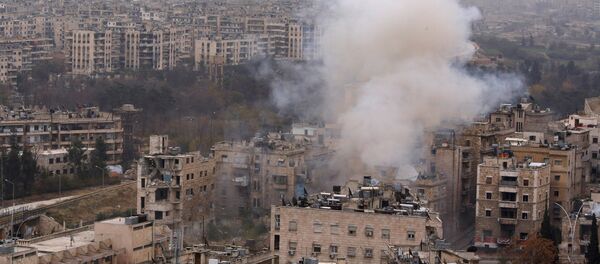 6 December 2016, 14:29 GMT
Over recent months, Aleppo became major battleground in Syria, engaging government forces, terrorists and numerous opposition groups. Eastern Aleppo is currently encircled by government troops, and the fighting has affected thousands of civilians still trapped in the city.
Previous internationally mediated ceasefires have collapsed as militants continued attacks and opposition failed to expel al-Nusra Front, which is now known as Jabhat Fatah al Sham, from the city.