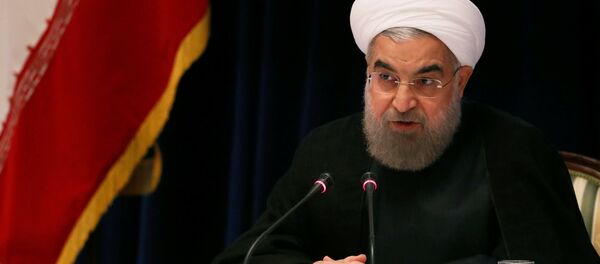 6 December 2016, 14:17 GMT
MOSCOW (Sputnik) – UK Prime Minister Theresa May told the Gulf Cooperation Council on Wednesday that Britain was aware of the threat posed by Iran to the Middle East and reaffirmed commitment to cooperation with Gulf States.
"I want to assure you that I am clear-eyed about the threat that Iran poses to the Gulf and the wider Middle East. The UK is fully committed to our strategic partnership with the Gulf and working with you to counter that threat," May said, as quoted by the Bahrain News Agency.
The prime minister pointed out that the Iran nuclear deal managed to neutralize Iranian capability to acquire nuclear weapons.
"It has already seen Iran remove 13 thousand centrifuges together with associated infrastructure and eliminate its stock of 20 per cent enriched uranium. That was vitally important for regional security," May said.
She also called for joint actions against alleged Iranian aggressive policy in Lebanon, Iraq, Yemen and Syria.