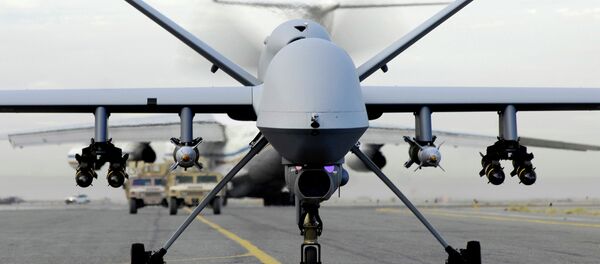 Apparently, for the United States, the "highest standard" includes the 2011 killing of a 16-year-old American citizen, and bombing wedding parties, earning the Commander in Chief the nickname of "Drone Ranger" by critics of the program.
During his speech at the MacDill Air Force Base in Tampa, Florida, the outgoing President defended the use of drone strikes, saying that it keeps the military safe and prevents threats to Americans.
"We have to fight terrorists in a way that does not create more terrorists.  For example, in a dangerous world, terrorists seek out places where it's often impossible to capture them, or to count on local governments to do so. And that means the best option for us to get those terrorists becomes a targeted strike," Obama stated. "So we have taken action under my command, including with drones, to remove terrorists from the battlefield, which protects our troops and has prevented real threats to the American people." 
Obama acknowledged that innocent civilians are killed, but he urged opponents of their use to weigh the alternatives. The President appeared to downplay collateral damage, and the number of innocent lives lost through the use of the program.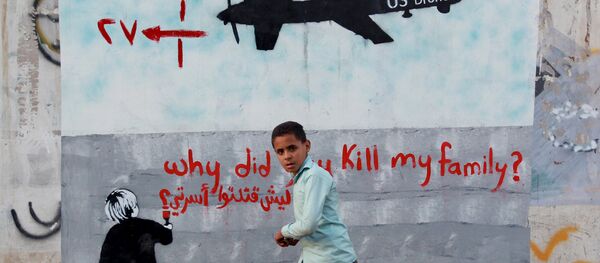 According to experts however, the civilian casualty body count is far higher than reported.
"Now, under rules that I put in place and that I made public, before any strike is taken outside of a warzone, there must be near certainty that no civilians will be killed or injured," Obama said. "And while nothing is certain in any strike, and we have acknowledged that there are tragic instances where innocents have been killed by our strikes, this is the highest standard that we can set."
The President then turned his attention to critics of the drone program, flatly asserting that they are wrong.
"Nevertheless, we still have critics who suggest that these strikes are wrong. And I say to them, you have to weigh the alternatives. Drone strikes allow us to deny terrorists a safe haven without airstrikes, which are less precise, or invasions that are much more likely to kill innocent civilians as well as American servicemembers."
When questioned about the targeted drone strike that killed 16-year-old American citizen Abdulrahman al-Awlaki, a senior advisor to Obama stated that the US-born teen should have "had a more responsible father."
"It's an American citizen that is being targeted without due process, without trial. And, he's underage. He's a minor," a reporter stated, while asking Obama's top advisor Robert Gibbs about the killing.
Gibbs responded by saying, "I would suggest that you should have a far more responsible father if they are truly concerned about the wellbeing of their children. I don't think becoming an al Qaeda jihadist terrorist is the best way to go about doing your business."
Al-Awlaki's father was a senior al-Queda leader who had been killed in a drone strike two weeks prior to his son's death.
The Obama administration claims that there have been between 64-116 civilian deaths from drone strikes, according to a new report released on Monday, but the Bureau of Investigative Journalism estimates that the number may be up to nine times higher.
The organization believes that between 492-1,077 civilians have been killed by drone strikes during Obama's presidency, including as many as 110 children.
"These numbers are very difficult to pin down. Overall the numbers are higher than the public would realise," Dr Jennifer Hunt, a lecturer at the National Security College at ANU, told news.com.au. "The average from different observers would be around 500 strikes, around 4000 casualties, including around 500 civilians. The problem is that we don't know how the government categorises combatants and non-combatants."
The majority of drone strikes during Obama's tenure have taken place in Pakistan, with Yemen and Somalia coming in second and third, respectively.