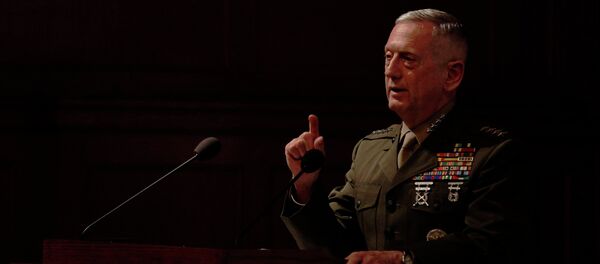 20 November 2016, 16:47 GMT
Trump d
escribed the retired Marine Corps
general as "one of the most effective generals that we've had in many, many decades… and the American people are fortunate that a man of this character and integrity will now be the civilian leader atop the Department of Defense."
Head of the Center for Military-Political Studies at the Institute of USA and Canada Studies, Vladimir Batjuk believes that Mattis' experience can indeed be called unique.
"Trump also had many other candidates, but Mattis distinguished himself among them in several aspects. He is is a man who served in the US armed forces for 44 years. His experience — not only with staff work, but also combat experience — is definitely unique. He is the person who, on the one hand, has reputation of an intellectual, who reads a lot and carries with him an extensive library, and, on the other hand, according to standards of American political correctness, is extremely intemperate in his words," the expert said, adding that the last fact especially causes concerns among American political elites.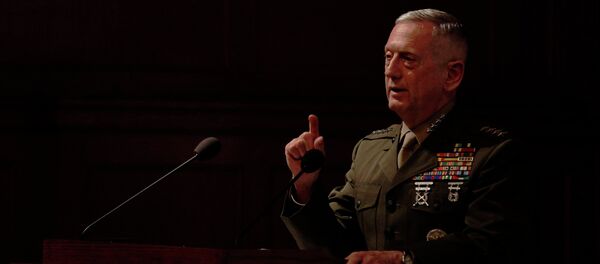 20 November 2016, 01:17 GMT
From 2010 to 2013, Mattis served as US commander in Afghanistan and Iraq. He disagreed with President Barack Obama's policies in the Middle East, and in particular with the Iranian nuclear deal. Mattis' stances on Iran are similar to those advocated by Trump during the presidential campaign.
Mattis is well-known for his provocative statements. One of his statements, for example, sounds: "Be polite, be professional, but have a plan to kill everybody you meet."
However, Batjuk believes that the most important factor for his appointment as Pentagon head is his professionalism.
"The main thing is his high-level professionalism and his ability to think strategically. And also the fact that he openly says to a boss of any rank what he thinks. This — as well as the fact that General Mattis has a great experience with military operations in the region, which is now causing the greatest concern," the expert concluded.
The next head of the Pentagon will assume office following Trump's inauguration on January 20. Earlier, Mattis thanked the president-elect for the confidence in him and the opportunity to lead US troops.