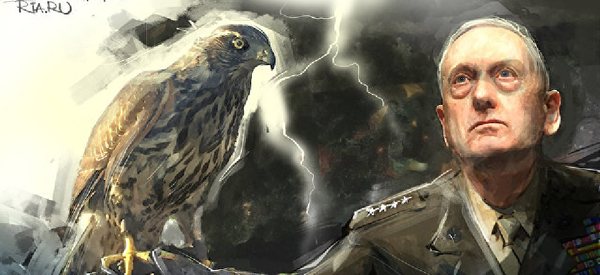 2 December 2016, 22:43 GMT
MOSCOW (Sputnik) — Trump described the retired Marine Corps general as "one of the most effective generals that we've had in many, many decades … and the American people are fortunate that a man of this character and integrity will now be the civilian leader atop the Department of Defense."
"I am proud to formally announce today my intention to nominate Gen. James 'Mad Dog' Mattis as the next Secretary of Defense," Trump told his supporters.
Mattis addressed Trump's rally, thanking the president-elect for the confidence in him and the opportunity to return to the US troops.
From 2010 to 2013, Mattis served as US commander in Afghanistan and Iraq. He disagreed with President Barack Obama's policies in the Middle East, and in particular with the Iran nuclear deal. Mattis' stances on Iran are similar to those advocated by Trump during the presidential campaign and supported by his appointee for White House national security adviser, retired Lt. Gen. Michael Flynn.