MOSCOW (Sputnik) — The president added that conference's agenda included a number of important issues, such as introduction of new materials and technologies, expansion of transport networks and improvement of the legislation that governs international logistics.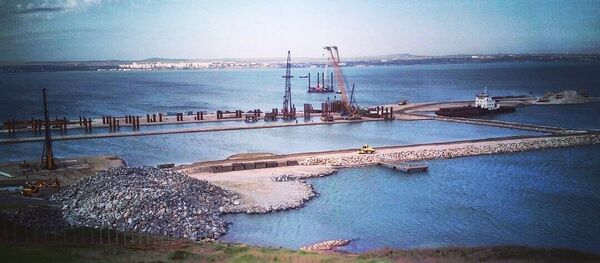 8 December 2016, 07:32 GMT
"The cooperation with the partners from the Asia-Pacific region is the priority for Russia's transport strategy. The unique geographic scale of Asia-Pacific, its enormous demographic, economic and logistical potential lead to heightened demand for an integrated transport system in this area," Putin said, as quoted on the Kremlin website.
The president stressed the importance of the initiative proposed by the United Nations ESCAP to set up a special committee that would regulate coordination on logistics in Europe and Asia.
The conference is taking place in Moscow on December 5-9 and consists of two segments, meetings of senior officials and ministerial sessions.