The signing took place at the conclusion of a meeting of the Russian-Cuban commission on trade, economic, scientific and technological cooperation in the capital Havana on Thursday.The program will span several years and will last until 2020.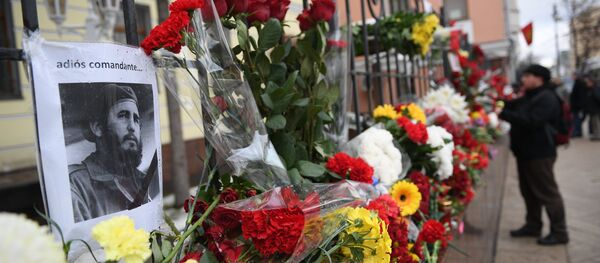 27 November 2016, 14:10 GMT
Russian Deputy Prime Minister Dmitry Rogozin told journalists after the signing that the program does not stipulate deliveries.
"Since Russia has long ago arrived at the program-target method in defense issues, we have our own methodology, experts knowing how to ensure short-term and near-term planning. This kind of assistance will be provided. So, this is more of a methodological assistance, which will help shape the long-term capacity planning program aimed at the modernization of armed forces. This will not be supplies, but precisely this kind of methodological assistance," Rogozin explained.
He added that a lot of the technology that Cuba has was supplied by the Soviet Union and that currently Russia is working on creating maintenance bases and providing services to help Cuba ensure its own security.
The move comes as US President Barack Obama has attempted to revive ties with the island nation, however President-elect Donald Trump could limit the thawing of tensions that have persisted for decades. In May 2016, President Obama visited Cuba, breaking an 88-year drought of US presidents visiting Havana.