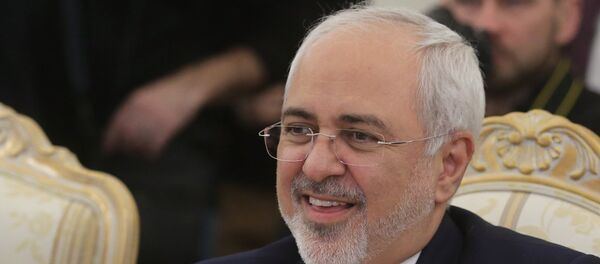 5 December 2016, 09:49 GMT
On Thursday, during a press conference in Tokyo, Zarif said that the United States and the rest of the international community should respect the final agreement on the Iranian nuclear program. He noted that sanctions against Iran did not work and new sanctions would also be counterproductive.
Earlier, during his visit in China, Chinese Foreign Minister Wang Yi told Zarif that the terms of the agreement between Iran and six powers should be observed by all parties.
The statement was made after US Congress passed a bill to extend sanctions against Tehran for 10 years. The document was submitted for signature to President Barack Obama. The American president is expected to sign the bill before his presidential term expires on January 20.
If Obama signs the bill into effect this will be a heavy blow to Iran's economic relations with the international community, according to Irina Fedorova, an expert at the Institute for Eastern Studies at the Russian Academy of Sciences.
"Now, the new possible American sanctions against Iran are in the spotlight. There concerns that on expectations of new sanctions Western companies will not increase trade and economic partnership with Iran. The same is for Chinese firms. But China can bypass those restrictions," Fedorova told Sputnik Chinese.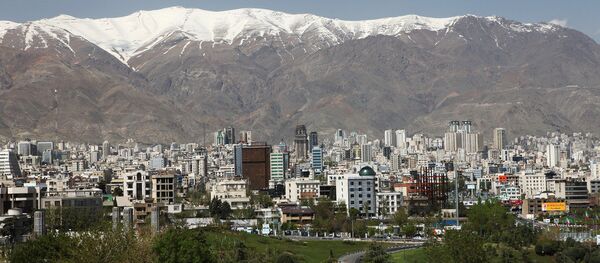 6 December 2016, 01:03 GMT
During a meeting in Beijing, representatives of China and Iran reaffirmed their readiness to expand economic cooperation, investment and banking activities.
China's Vice Premier Zhang Gaoli told Zarif that China is interested in cooperation with Iran within the framework of the New Silk Road infrastructure project.
According to Gaoli, after the visit by Chinese leader Xi Jinping to Iran in January, strategic partnership between the two countries reached a new level.
In some ways, Beijing's rhetoric on the issue is anti-American, said Ji Kaiyun, an expert at the Center for Iranian Studies at the Chinese Southwest University.
"Changes in the US and the tendencies that have emerged after Donald Trump's win in the US election make more serious the standoff between Washington and Tehran. But Iran has experience in protecting its right at the international level. When pressure from the US mounted Iran could always find support from China. I hope that further contacts with China will help Iran ease pressure from the US," Ji Kaiyun pointed out.
He also suggested that ties between Beijing and Tehran may evolve to the level of the closest allies.
12 September 2016, 13:14 GMT
At the press conference in Tokyo, Zarif underscored that possible new sanctions would damage Iran but will not break the country.
Currently, Iran's economic strategy is to reach the pre-sanction export volume and Tehran places bets first of all on China, India, Japan and South Korea, the main importers of Iranian crude. 
Probable, Zarif's trip to Asia was in particular aimed at receiving guarantees that the mentioned-above countries will continue to develop economic ties with Iran, despite political tensions.
In September, Iran increased crude exports to China, India, Japan and South Korea by 73 percent against the same period last year. This year, Japan increased imports of Iranian oil by 80 percent than a year ago. India and South Korea increased imports of Iranian crude two times. Iranian crude exports to China grew by 18 percent.
New possible US sanctions against Iran are unlikely to prevent Iran from exporting crude to those countries, but they will definitely affect the stability of oil incomes. Currently, Iran sees a shortage in resources and technologies needed to modernize the national oil and gas industry. Zarif's visits to India, China and Japan were also aimed to make clear the role of each of those countries in the Iranian national energy strategy.