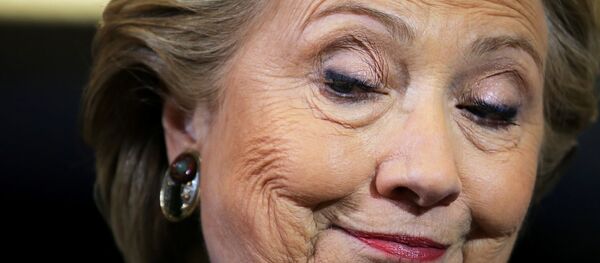 9 December 2016, 09:16 GMT
Clinton asserted in her Thursday speech that there is an "epidemic of malicious fake news and false propaganda that flooded social media over the past year." She also stated that "fake news" can have "real-world consequences," and that the issue, as she understands it, "isn't about politics or partisanship."
"It's a danger that must be addressed and addressed quickly." Clinton said, adding, "Bipartisan legislation is making its way through Congress to boost the government's response to foreign propaganda, and Silicon Valley is starting to grapple with the challenge and threat of fake news. It's imperative that leaders in both the private sector and the public sector step up to protect our democracy and innocent lives."
The problem is, Clinton's call for an end to free speech is hypocritical, at best.
On Friday, journalist Glenn Greenwald wrote an article for The Intercept shining a light on fake news that was specifically crafted to benefit the former First Lady in her unsuccessful presidential campaign.
In October, Greenwald noted, during the period in which WikiLeaks was releasing emails from Clinton campaign chairman John Podesta, the candidate's campaign officials began lying to the public, claiming that the emails were doctored, and should be ignored. The claim was untrue, but was nonetheless faithfully repeated by networks and news outlets that were friendly with the Democratic candidate, such as MSNBC.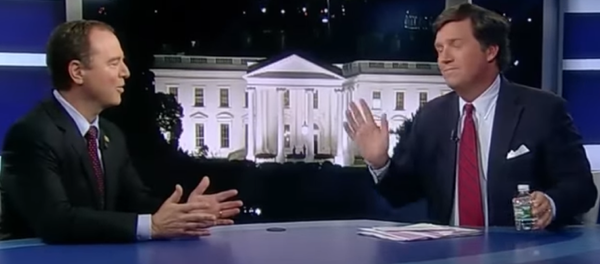 8 December 2016, 22:16 GMT
"That the emails in the WikiLeaks archive were doctored or faked – and thus should be disregarded – was classic Fake News, spread not by Macedonian teenagers or Kremlin operatives but by established news outlets such as MSNBC, the Atlantic and Newsweek," Greenwald wrote.
"And, by design," he said, "this Fake News spread like wildfire all over the internet, hungrily clicked and shared by tens of thousands of people eager to believe it was true. As a result of this deliberate disinformation campaign, anyone reporting on the contents of the emails was instantly met with claims that the documents in the archive had been proven fake."
Soon, MSNBC's so-called intelligence analyst Malcolm Nance began spreading a rumor that "Trumpists" were altering documents from the WikiLeaks release, and his falsehood spread like wildfire as well.
But the screengrab Nance cited as his proof did not come from supporters of the now President-elect, but from a hardcore-Clinton supporter named Marco Chacon, who was using the handle "the Omnivore" on Twitter.
Chacon previously described himself, in an article for the Daily Beast, as a creator of "fake viral news" who targeted Trump and Bernie Sanders supporters. Chacon claimed that he created fake anti-Clinton controversy to discredit those who cited it. He never expected Clinton supporters to be the ones who fell for it.
"I think one of the things that has happened is that so many reporters, especially now, are so devoted to one of the candidates, particularly Hillary Clinton, that they're not actually interested in any news stories that they perceive don't directly help her to win," Greenwald told Sputnik Radio in October.