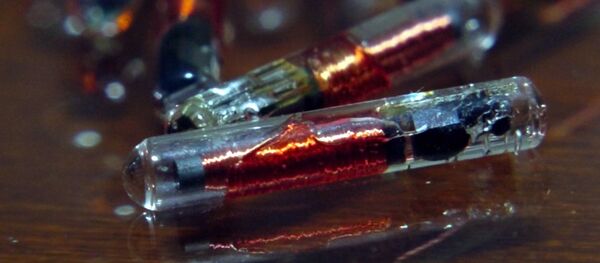 Japan, experiencing an aging population, has introduced a new method to keep track of those prone to be lost or otherwise helpless.  Dementia-suffering seniors, who suffer from age-induced mental degradation, are likely to get lost, and may not be able to remember their way home.
One possible solution is to pin a note to your relative's clothes, with an address and a phone number. Another is to tag their clothing with a barcode for police to scan. People suffering from dementia have been known to go without clothing, however, so it has been proposed that the barcode be placed somewhere on the body.
A permanent tattoo would do the job, but there are limitations to how a QR-code tattoo would work on aging human skin.
A company from the city of Iruma, north of Tokyo, has developed a solution, using seals imprinted with QR-codes that are attached to finger- or toenails. Advertized as being attached to a person's thumbnail, the scannable barcode image would be included in social-protection programs and provided free of charge.
"Being able to attach the seals on nails is a great advantage," a city worker told reporters. "There are already ID stickers for clothes or shoes but dementia patients are not always wearing those items."
The stickers are sturdy, but not intended to be permanent. According to the manufacturer, they would stay in place for two weeks, even if wet, helping police to contact a lost person's family.
The rapidly-aging population is a growing problem for Japanese society. Senior citizens are expected to make up a dramatic 40 percent of the population by around 2060, according to statistics.