MOSCOW (Sputnik) — Russia's government will receive a total of 710.8 billion rubles ($11.1 billion) from the sale of a 19.5 percent stake in Russia's largest oil producer Rosneft to the consortium of the Qatar Investment Authority (QIA) and the Glencore mining company, Rosneft said Saturday.
"After the privatization of 19.5 percent of Rosneft shares, the Russian state budget will receive 710.8 billion rubles, including the proceeds from the sale of shares amounting to 692 billion…as well as 18 billion rubles through additional Rosneftegaz dividends provided by a new dividend policy approved by the Rosneft board of directors while preparing for the sale," the company said in a statement.
Rosneftegaz, the majority stake owner of Rosneft, expects payments to be settled by mid-December, the company added.
"Rosneftegaz expects the payments to be settled by mid-December 2016 after the conditions agreed on are met, including the finalization of all the necessary financial, guarantee and other documents."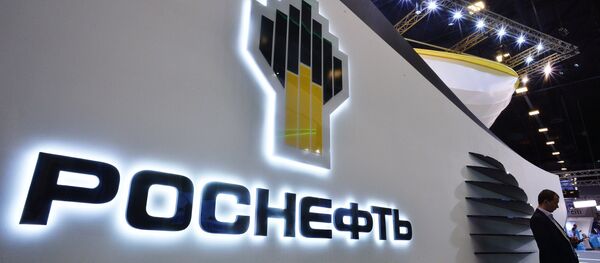 9 December 2016, 17:01 GMT
The deal on the sale has been inked on Saturday, the company noted.
"Today, the deal on selling the 19.5 percent of Rosneft shares belonging to Rosneftegaz to a consortium of international investors that includes the Qatar Investment Authority and the leading raw materials company Glencore was signed."
Earlier in the week, Rosneft head Igor Sechin told Russian President Vladimir Putin that the deal had been finalized.
The Qatar Investment Authority and Glencore plan to invest some $3 billion into the company as part of the deal, the statement added, noting that a cooperation agreement between Rosneft and the consortium has been approved by the company's board of directors.