MOSCOW (Sputnik) — Republican officials have repeatedly said that only individual accounts had been attacked, while their networks had not been compromised.
"We now have high confidence that they hacked the D.N.C. and the R.N.C., and conspicuously released no documents," and administration official said, as quoted by The New York Times newspaper.
The attack on Republican computer systems took place in spring, and the same hackers, who had attacked Democratic National Committee (DNC) servers, were behind it, the publication reported.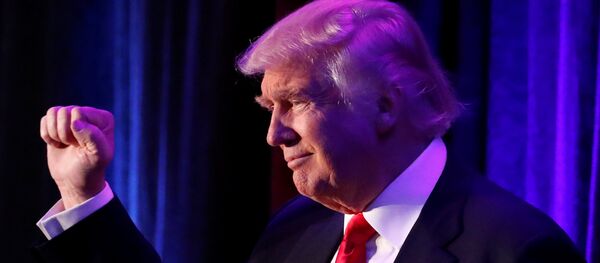 10 December 2016, 03:57 GMT
On Friday, US media reported that the Central Intelligence Agency (CIA) allegedly concluded in a "secret" assessment that Russia meddled in the November elections.
US intelligence and Homeland Security Department said in October they were confident the Russian government was behind the leak of emails from DNC servers, which exposed the party's attempts to undercut Hillary Clinton's rival Bernie Sanders in the race for nomination. Moscow has denied the allegations, with President Vladimir Putin saying that stories about Russian hackers and spies were attempts to distract US voters' attention from internal issues.