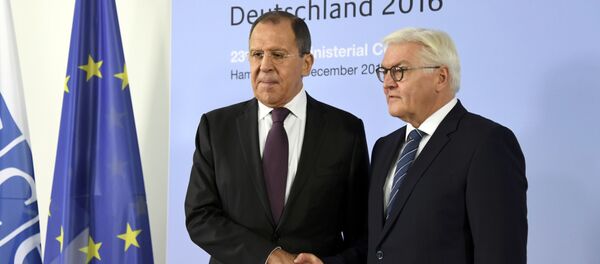 8 December 2016, 10:19 GMT
MOSCOW (Sputnik)
–
He said that German TV-channels conducted a live broadcast of Putin's address to the Russian parliament and at the same time were carrying out an opinion poll over phone. When 81 percent of respondents turned out to say that they trusted Putin, the results were taken off the air, according to the diplomat.
"Such statistics do not correspond to the German mainstream," Nechayev said.
He added that a part of the German political establishment advocated "pure Russophobia" but noted that many people were not exposed to anti-Russia sentiments.
Since 2014, relations between Russia and the European Union, including the United Kingdom, deteriorated amid the crisis in Ukraine. Brussels, Washington and their allies introduced several rounds of sanctions against Russia over its alleged involvement in the Ukrainian conflict, which the Kremlin has repeatedly denied.