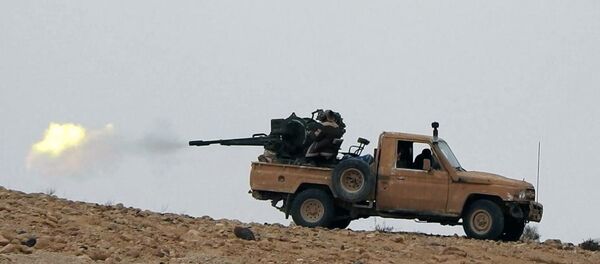 12 December 2016, 09:47 GMT
MOSCOW (Sputnik) — The capture of Syria's Palmyra by militants damages the public image of the entire civilized world, not Russia but those who are inactive, Russian presidential spokesman Dmitry Peskov said Monday.
"Palmyra is a Syrian city. Not Russia is losing Palmyra, but the threat of Palmyra's loss is damage to the entire civilized world, not to Russia. It is damage to the public image of the entire civilized humanity, [those] who… are not doing anything in reality to fight these international terrorists in the person of the Islamic State," Peskov told reporters.
A Syrian source told RIA Novosti Sunday that Palmyra's residents had been evacuated and the Syrian army was engaged in fierce fighting on the city outskirts with Islamic State (ISIL or Daesh) terrorists who had reportedly re-entered the city. According to Russia's center for Syrian reconciliation, over 4,000 militants tried to capture Palmyra again after regrouping. The Syrian army was reportedly on the defensive.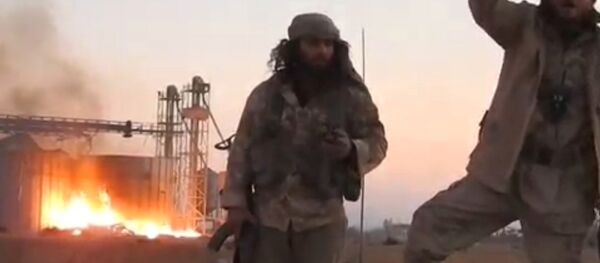 12 December 2016, 09:31 GMT
Peskov said Russia regrets that it is currently impossible to fully neutralize actions by terrorists, adding that events unfolding around Palmyra were yet again evidence of the Daesh threat.
"What is taking place around Palmyra testifies once again to the seriousness of the threat from ISIL [Daesh]," he said.
Peskov said the Kremlin expects Islamic State attacks on Palmyra would be suppressed in the nearest future.
He said the United States does not want to properly cooperate with Russia on Syria, whereas such cooperation would help prevent terrorist attacks like the one on the ancient Syrian city.