"Over the past 24 hours, the Syrian armed forces have liberated three quarters of the eastern part of Aleppo. Thus, over 95 percent of the territory of Aleppo is under government control. The total area of the part of the city's east where the insurgents remain is no more than 10 square kilometers," the statement said.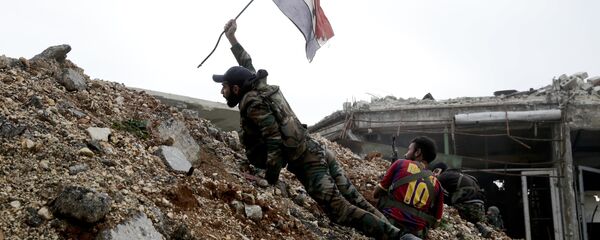 12 December 2016, 07:15 GMT
Meanwhile, more than 100,000 civilians including 40,000 children have been evacuated from Syria's eastern Aleppo since the government operation to liberate the city began, the Russian reconciliation center said Monday.
"Since the beginning of the Syrian army's operation to liberate Aleppo, the Russian reconciliation center has evacuated more than 100,000 civilians, including 40,484 children," the center said in a statement.
According to the center, some 2,215 militants have laid down their arms since the operation began. As many as 2,137 were granted amnesty.