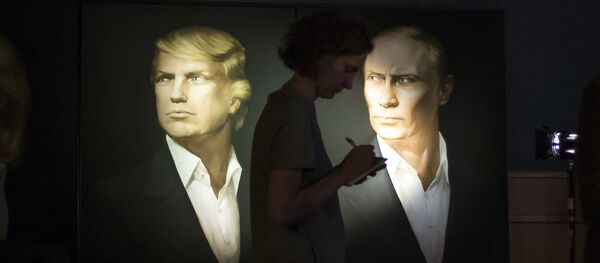 12 December 2016, 13:04 GMT
MOSCOW (Sputnik) – A total of 67 percent of Russians expect US President-elect Donald Trump to improve relations with Russia and 70 percent believe that he will lift anti-Russian sanctions, a poll issued by Public Opinion Foundation (POM) on Monday revealed.
About 30 percent of respondents believe that improvement of Russia-US relations will include boosting cooperation and mutual understanding, while 13 percent named lifting sanctions and 10 percent – boosting economic relations and ensuring peace, as well as deescalation of the armament race.
A total of 70 percent of Russians expect Trump to recognize Crimea as a Russian territory whereas 60 percent said that Russia and the United States would enhance cooperation aimed at fighting terrorism.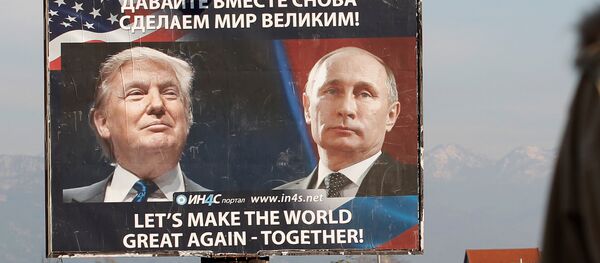 12 December 2016, 12:16 GMT
Less than 1 percent of respondents think that Russian-US relations are likely to worsen under Trump's presidency. More than 20 percent said that Trump would not lift anti-Russian sanctions. About one fifth of respondents do not believe in Trump's recognition of Crimean reunification with Russia.
POM questioned 1,000 Russians from 320 cities and 160 towns by phone.
Trump won November's US presidential election and is set to take office on January 20. During his election campaign, Trump repeatedly called for dialogue with Russia and for combining efforts in fighting terrorism in war-torn Syria.