MOSCOW (Sputnik) –  Nova TV journalists discovered arms with the labels of Bulgarian weapon manufacturer VMZ (Vazovski Mashinostroitelni Zavodi), that are seen on the TV's photos and videos. Even though arms trade to Syria is banned, the weapons were somehow obtained by the terrorists of the Jabhat Fatah Al-Sham, formerly known as al-Nusra Front.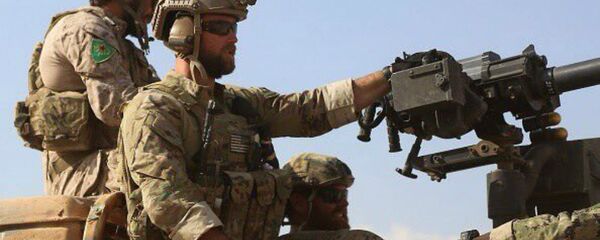 10 December 2016, 13:43 GMT
Among the arms, 122 mm "Grad" rockets were found alongside various caliber ammunition for anti-tank weapons. "Arkus" company from Bulgarian city of Lyaskovets is listed as the supplier of arms. The Bulgarian surnames are written on the labels. The weapons are reported to be prepared for the export from Bulgaria in 2015, leaving the country in October of 2015. Military experts say that the militants would have been able to use the arms for two more years, according to the TV channel.
Syria has been in a state of civil war since 2011, with government forces fighting the Syrian opposition groups striving to overthrow Assad. Damascus is also fighting numerous extremist and terrorist groups such as the Jabhat Fatah al Sham and Daesh, both outlawed in Russia. According to the United Nations, 300,000 Syrians died since the beginning of the conflict.