MOSCOW (Sputnik) – Russian President Vladimir Putin said he was ready to meet with US President-elect Donald Trump at any point, but considered it feasible to give him a chance to form administration and take office first.
"As far as meetings are concerned, I think it is necessary to give the president-elect time to at least form his administration, take office, and then speak of meetings. We are ready at any point, there are no issues from our side," Putin told the Nippon TV channel and the Yomiuri newspaper.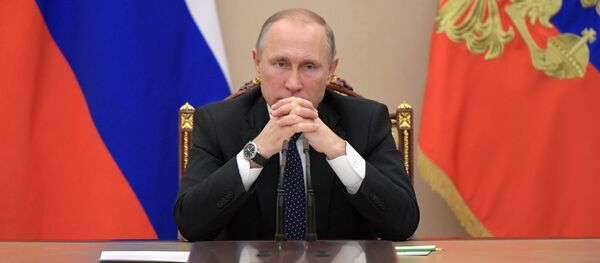 4 December 2016, 09:31 GMT
The Russian president said that Russia was yet to understand what Trump meant with his "Make America Great Again" thesis, but hoped there would be no issues for development of bilateral relations.
Putin also reminded of acting US President Barack Obama's claim of exceptionality of the United States and its people are exceptional.
"I treat this thesis with skepticism. Without doubt, the United States and the US people are a great nation and great people, there is no doubt about that, nobody is arguing about that, but I think it is completely excessive and creates certain issues in interactions, and not only with Russia, as we believe," Putin said.