In the 20 months since the Saudis, at the behest of Yemen's exiled president, became involved in the country's civil war, President Barack Obama's administration has been vexed by some 10,000 casualties and massive food shortages that have created a humanitarian crisis amid already scarce resources.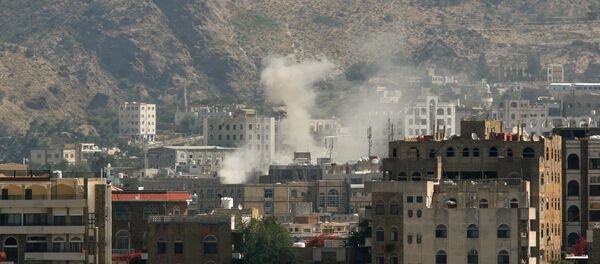 7 December 2016, 17:11 GMT
In late October, UN Under-Secretary-General for Humanitarian Affairs Stephen O'Brien
addressed a statement
to Obama on conditions in Yemen, writing, "This humanitarian catastrophe in Yemen is a man-made disaster, where conflict has exacerbated and exponentially increased the suffering of the 50 percent of the Yemeni population who already were in dire and extreme poverty."
"Repeatedly over the past 19 months," O'Brien wrote, "the people of Yemen have been robbed of their lives, their hope and their right to live in dignity. Thousands have been killed, tens of thousands have been injured, more than three million have been forced to leave their homes, and seven million suffer the daily anxiety of not knowing where their next meal might come from."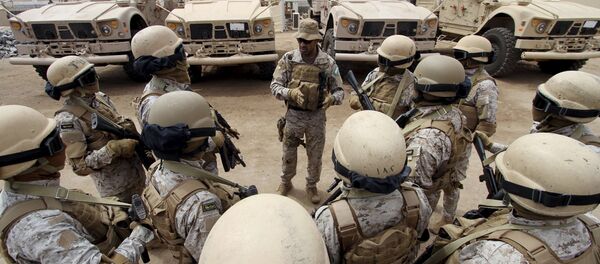 7 December 2016, 12:59 GMT
Riyadh has conducted thousands of airstrikes aimed at the armed Houthi political opposition group, a Shia faction supported by Iran and others. As attacks escalate, Saudi forces deny evidence reported by human rights groups that factories, schools, clinics and markets have been targeted and destroyed, often with high-civilian casualties. 


An unnamed White House official said that "systemic, endemic" civilian killings by the kingdom compelled the Obama administration to cease the sale of weapons to Riyadh, including precision-guided ordnance. 
The official said the decision is "obviously a direct reflection of the concerns that we have about Saudi strikes that have resulted in civilian casualties." 

24 October 2016, 14:21 GMT


Washington's concerns came to a head in October when faulty intelligence led to Saudi-coalition forces bombing a funeral in Yemen's capital city of Sana'a, killing 140. The kingdom first denied responsibility before avowing that they had received information that Houthi leaders were gathered at the site. 


The Joint Incidents Assessment Team released a statement afterward saying, "Because of non-compliance with coalition rules of engagement and procedures, and the issuing of incorrect information, a coalition aircraft wrongly targeted the location, resulting in civilian deaths and injuries…Appropriate action… must be taken against those who caused the incident, and… compensation must be offered to the families of the victims."
In August the The United Nations human rights office reported that at least 60 percent of the 3,800 civilians killed since the conflict began in March 2015 are attributed to Saudi-led military attacks.