MOSCOW (Sputnik) — Over the recent months, Aleppo became a major battleground in Syria between government forces and militants. On Tuesday, the Russian reconciliation center said that the Syrian government army was controlling over 98 percent of the territory of Aleppo, with militants present in less than 3 square kilometers (1.1 square mile).
"Learning about the liberation of Aleppo, people are preparing to return home, the mood is as if the war is coming to an end," Luzar, who visited a refugee camp in Damascus, said, adding that the conditions there were harsh but the camp was equipped with necessities.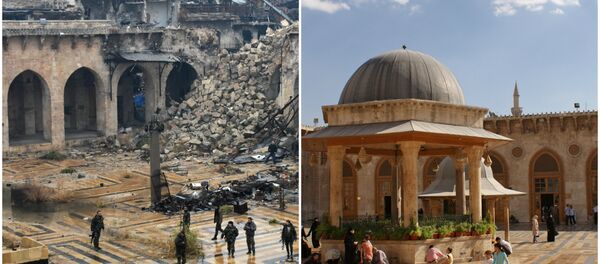 14 December 2016, 12:15 GMT
He added that his delegation had a meeting with Syrian lawmakers, who asked to help in lifting of sanctions, as trade was vital for Syria.
Commenting on the criticism that the visit meant support for the government of Bashar Assad, Luzar stressed that Czech delegation was not the only EU delegation to visit Syria.
"As of criticism regarding our trip, I would say one thing, we are not the only EU country to come here. Not to understand the importance of such visits and contacts means to be outside the real world policy," he concluded.
Never miss a story again — sign up to our Telegram channel and we'll keep you up to speed!