"The Leningrad Region delegation will meet with the Chungcheongnam-do partner region's Governor Ahn Hee-jung, have other official and business meetings, and visit socio-economic infrastructure projects," the regional government press service reports.
Alexander Drozdenko will give a lecture on the Leningrad Region's investment potential at the Hankuk University of Foreign Studies in Seoul.
The two regions cooperate on the basis of a memorandum of understanding, made on December 12, 2000.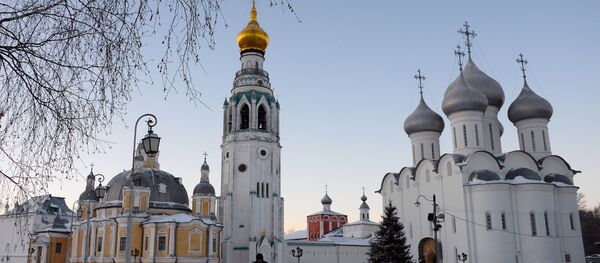 8 November 2016, 13:51 GMT
In September 2012, a Leningrad Region delegation visited Chungcheongnam-do on the 10th anniversary of regional cooperation and the 20th anniversary of the resumption of diplomatic relations between Russia and the Republic of Korea. The delegates took part in the Baekje Cultural Festival and visited the Dankook University Medical College and the CT&T electric-car factory.
Leningrad Region Clinical Hospital employees undergo training at the Dankook University multidisciplinary clinic.
The two regions have regular exchanges of sport delegations. Chungcheongnam-do table tennis players visited the Leningrad Region last October to train with Russian athletes.
The governor's visit will promote further fruitful cooperation, the press service says.