CAIRO (Sputnik) — He added that Libya was interested in arms supply, foreign military experience and training of servicemen, since the country had "a strong army, men, ready to fight, if they are provided with arms."
"We will not allow to have any foreign troops on our territory. This is unacceptable," Saleh said.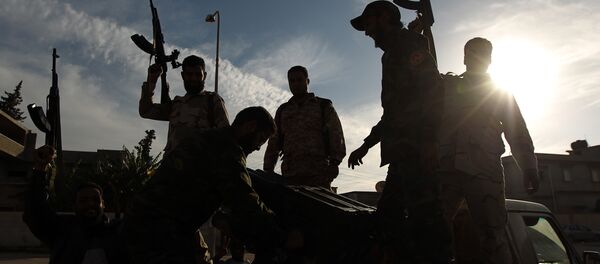 11 September 2016, 10:54 GMT
Libya has been in a state of turmoil since 2011, when a civil war began in the country and its longtime leader Muammar Gaddafi was overthrown. In December 2015, Libya's rival governments — the Council of Deputies based in Tobruk and the Tripoli-based General National Congress — agreed to create the Government of National Accord (GNA), to form the Presidency Council and to end the political impasse.
Troops loyal to Libyan National Army General Khalifa Haftar support the Libyan parliament based in Tobruk.