The USS John Paul Jones, stationed in Pearl Harbor, tested its Standard Missile-6 (SM-6) on ballistic missiles fired from a US missile range on the island of Kauai. The simulation, according to Vice Adm. Jim Syring,  achieved the test's "primary objective." The SM-6 missiles were fired at targets comparable to medium-range ballistic missiles, which have recently sparked higher levels of anxiety at the Missile Defense Agency, Stars and Stripes reports.
Critics have argued that the SM-6s are not an effective defense solution for missile combat. The SM-6s have proven adept at intercepting enemy missiles in mid-flight and terminal phases, but enemies could easily launch a barrage of lower-cost missiles, using up a limited supply of SM-6s, before launching larger ballistic missiles at targets.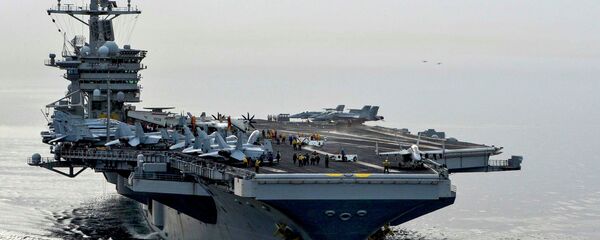 Simply increasing the supply of SM-6s may not be an option, according to defense expert Harry Kazianis. "Building more interceptors along with launchers and systems to power them would be very expensive," he said, adding that the "shooter" of the missile is slowly gaining advantage in naval warfare compared with the "defender." In August, the US awarded Raytheon another $270 million to continue building the missiles.